Miranda Hart movie rumoured to be in development
Friday 19th October 2012 @ 1:28pm by
Aaron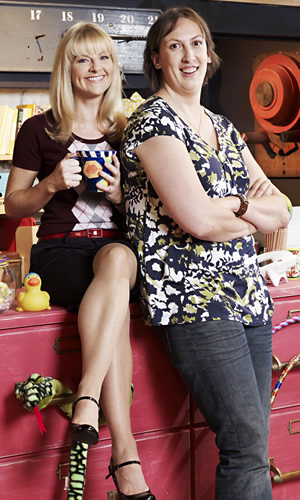 A movie spin-off of the BBC's hit sitcom Miranda is reported to be in development.

According to rumours printed today by The Sun, a film could be shot as early as 2013 - although the show's writer, creator and star, Miranda Hart, has also revealed initial plans for a spring 2014 stand-up tour, which would likely take a significant chunk of 2013 to develop.

A third series of the hit BBC Two sitcom, which is now due to transfer to BBC One, finished recording its 6 episodes at BBC TV Centre on Sunday night.

Broadcast of the series had been expected to begin around Christmas or early in the new year, but The Sun's report claims a "Christmas cliffhanger" will set up the storyline for a film.

An unnamed source told the paper: "Miranda has been a really popular show and production companies have been floating ideas about making a film for a while. The third series sets a movie up perfectly, which is something she has always wanted to do.

"She would keep all the stars of the sitcom on board, and get some of her famous friends in for cameo roles too."

Whilst no potential plot has been mooted, the source did add: "The idea of casting a film has really got her excited - there's a long list of men she quite fancies finding love with."

Miranda would join the ranks of a recent revival in British comedy films. After a long period of drought, the format was revitalised just last year with the smash-hit success of sitcom spin-off The Inbetweeners Movie. Celebrity Juice star Keith Lemon recently released his own feature film, whilst other potential productions include a silver screen outing for Absolutely Fabulous.

The Sun's source noted: "There is a lot of money in it. The DVDs of the TV series have done brilliantly, so it's a good bet for backers."

The first two series of Miranda Hart's hit sitcom, also starring Sarah Hadland, Tom Ellis and Patricia Hodge, are now available to buy on DVD.

Here's a clip from the Miranda Sport Relief special, filmed and broadcast earlier this year.


Latest News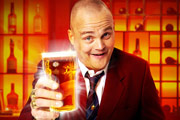 Al Murray wishes to make a film featuring his pub landlord character. Plus, he will return to BBC Radio 5 Live with topical comedy show 7 Day Saturday.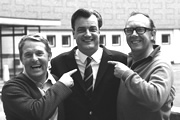 Eddie Braben, one of Britain's top comedy writers, who wrote for many famous comedians, most notably Morecambe & Wise, has died aged 82.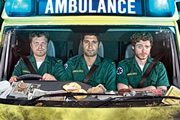 American television channel USA Network has commissioned a full series adaptation of Channel 4's 2011 comedy drama, Sirens.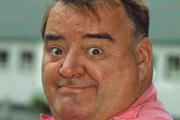 Actor Paul Shane, best remembered for his lead role in sitcom Hi-De-Hi!, has died at the age of 72.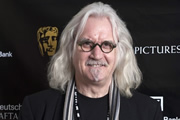 Ben Miller, David Tennant and Billy Connolly are amongst the cast set to star in new film What We Did On Our Holiday, from the writers of Outnumbered.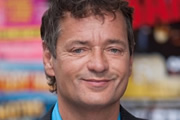 Channel 4 has commissioned No Offence, a Victorian police comedy from Shameless creator Paul Abbott. It will also stage further Stand Up To Cancer events.