Horrible Histories film in development
Friday 24th August 2012 @ 11:18am by
Aaron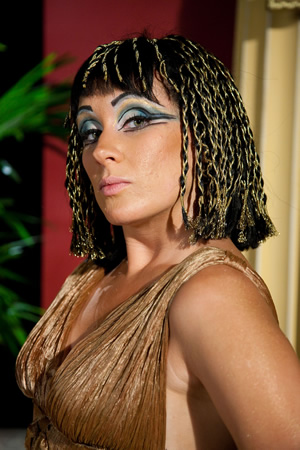 Smash hit childrens' sketch show Horrible Histories could be set for a transition to the big screen, it has been revealed.

Speaking at the Edinburgh International Television Festival, producer Caroline Norris revealed that a film based on the series was in development. As was first reported by BroadcastNow, she said: "We are in negotiations on a movie and we're are trying to sort out the rights with a US company." However, Norris, who was speaking at a Horrible Histories panel session at the festival, stressed the project was only at an early stage.

Norris revealed that, if given the go-ahead, the movie would follow the Monty Python's Flying Circus format of linking sketches to form a narrative plot suitable for the big screen. Scenes from Monty Python's Life Of Brian, a movie which regularly tops funny film polls, were used in the showreel created by the production team when they were initially pitching the sketch show to the BBC.

It was not revealed which period the film may be set in. The TV show bounces across time, including sketches set in the Stone Age, Ancient Egypt, Roman times, the Middle Ages, the Tudor period, the Victorian era and the two World Wars.

Horrible Histories was first launched in 2009, and has since run for over 50 episodes. The main team of actors are Mathew Baynton, Simon Farnaby, Jim Howick, Martha Howe-Douglas, Laurence Rickard and Ben Willbond.

The format has, more than once, beaten primetime sketch shows to win a British Comedy Award, and has since created spin-offs including a game show and online computer games. In 2011 the actors also performed live in a special BBC Prom.

Discussing the sketch show - popular with adults and children alike - Caroline Norris explained their acceptable content policy as being whether she would feel comfortable watching a sketch with a 10-year old. She also admitted that the production team had vetoed content relating to the Holocaust, and that she had decided not to show Boudica's suicide by drinking poison.

Norris also noted that one of the most difficult sketches to get past BBC censors involved Cleopatra (pictured above) committing suicide by means of an asp: "The fact is it happened, and I looked online and at children's projects to see how it is covered in schools. I said: if any child orders an asp online and kills themselves, I'll take responsibility."

At the same event, which was hosted by Oxford history graduate Al Murray, the historical consultant for the series, Greg Jenner, discussed the programme's approach to pinpoint accuracy, and noted that of around 4,000 facts communicated in the four series to date, only 8 had been queried.

Caroline Norris speaks at length about the history and genesis of Horrible Histories in the most recent edition of the BCG's podcast, hosted by Horrible Histories' songwriter Dave Cohen.

A fifth series of the hit sketch show is in production, with a sixth also commissioned.

Below is a clip from the TV series:



The show is particularly well known for its musical numbers, as demonstrated in the clip below. Musical sketches planned for the next series reportedly include a Morrissey-style song featuring Charles Dickens and a Jessie J spoof involving Joan of Arc.


Our Guide to 'Horrible Histories'
Latest News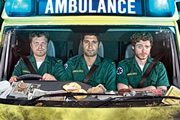 American television channel USA Network has commissioned a full series adaptation of Channel 4's 2011 comedy drama, Sirens.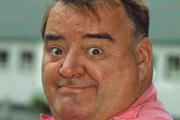 Actor Paul Shane, best remembered for his lead role in sitcom Hi-De-Hi!, has died at the age of 72.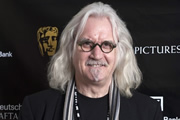 Ben Miller, David Tennant and Billy Connolly are amongst the cast set to star in new film What We Did On Our Holiday, from the writers of Outnumbered.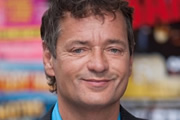 Channel 4 has commissioned No Offence, a Victorian police comedy from Shameless creator Paul Abbott. It will also stage further Stand Up To Cancer events.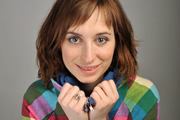 Isy Suttie has won the gold award in the comedy category at the Sony Radio Academy Awards 2013 for her Radio 4 show Pearl And Dave.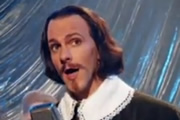 The cast of hit CBBC sketch show Horrible Histories are to star in Bill, a new comedy film about William Shakespeare.