Sketchorama radio showcase line-up announced
Thursday 15th March 2012 @ 2:28pm by
Aaron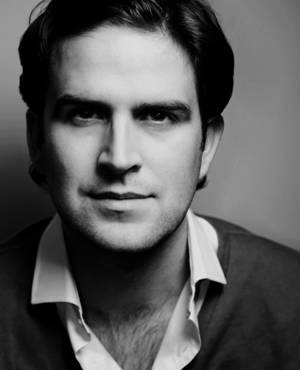 Humphrey Ker (pictured) has today been confirmed as the host of new Radio 4 comedy showcase Sketchorama.

The four-part series, due to air between June and July, will each week see Foster's Edinburgh Comedy Award winner Ker introduce three comedy groups to showcase their act to the 6:30pm Radio 4 audience.

Production company The Comedy Unit explains: "For stand-ups there has always been a plentiful supply of showcase platforms, from Radio 4's 4 Stands Up to Radio 2's Out To Lunch. These stand-up showcases have now hit the TV mainstream with hugely popular shows such as Michael McIntyre's Comedy Roadshow and Live At The Apollo on BBC One, and more recently Stand Up For The Week on Channel 4.

"This brand new format for Radio 4 will offer the same popular showcase dynamic of providing a platform for upcoming talent but purely for comedy sketch groups. There are so many incredibly talented and inventive sketch groups on the British comedy scene covering character, improv, broken and musical comedy but with no dedicated broadcast format. Sketch show troupes are always well represented at the Edinburgh Fringe with over 100 acts performing in 2011, but apart from the live circuit there's never been a show purely for the sketch act genre. Sketchorama aims to bring hidden gems and established live acts to the airwaves offering a truly distinctive and ambitious show for Radio 4."

The Comedy Unit's Gus Beattie, who created and is producing the series, told The British Comedy Guide: "I am of course delighted to secure Humphrey Ker as our host. His background and experience in sketch comedy makes him a perfect fit for this show."

The full line up of acts to appear in the series has also been revealed. All-female five-piece sketch group Lady Garden and "mash-parodic sketch cabaret vaudevillians" Frisky & Mannish are amongst the well known troupes who will be appearing on the show.

Three-part sketch team Pappy's will also appear, as will Foster's Edinburgh Comedy Award winners Max & Ivan (The Wrestling), and comedy and music trio The Boom Jennies.

Dan Antopolski, Tom Craine and Nat Luurtsema will take part in the series as their new sketch combo Jigsaw, and improv group The Noise Next Door will also take part.

The line-up is completed by rising Scottish stars How Do I Get Up There?, plus The Three Englishmen, Delete The Banjax, Idiots Of Ants, and The Ginge, The Geordie & The Geek.

Beattie added: "I've tried to get as much variety in terms of style in the line-up including an improv group and a musical sketch cabaret act. I'm really pleased with the line-up. Most of the groups are well known and established on the live comedy circuit, so we're delighted to present them to a wider audience on Radio 4's 6:30pm comedy slot in this showcase format."

Sketchorama will be recorded in London and Glasgow from the end of March, and tickets are still available for Tuesday 17th April in Glasgow. To apply for tickets (maximum of 6 per person), e-mail tickets@comedyunit.co.uk
Latest News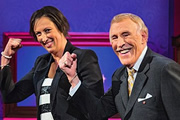 Miranda Hart is reportedly being lined-up to host a new version of The Generation Game.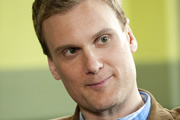 Spy and Green Wing star Darren Boyd will play a midwife in The Delivery Man, a new sitcom pilot for ITV.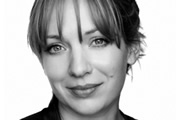 Katherine Parkinson, Stephen Tompkinson and Ralf Little are to star as mismatched housemates in a brand new sitcom pilot for ITV.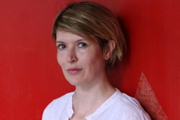 Julia Davis has written and is starring in a new pilot about a breakfast TV host for Channel 4, called Morning Has Broken.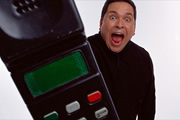 Dom Joly is reportedly to attempt a second remake of Trigger Happy TV for American audiences.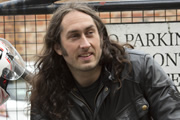 Ross Noble Freewheeling, the improvised comedy series which sees stand-up comedian Ross Noble travelling the UK, is to return to channel Dave.