Campus attracts less than 750,000 viewers
Wednesday 6th April 2011 @ 12:46pm by
Ian Wolf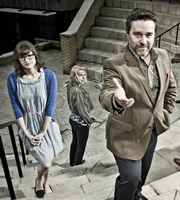 The debut of Channel 4's new comedy Campus was watched by just 718,000 viewers last night.

The highly publicised first episode of the surreal sitcom - created by the team behind Green Wing - attracted only 610,000 viewers (3.7% of the audience) on broadcast at 10pm, with another 108,000 (1.2%) tuning in to Channel 4+1.

In comparison, when Campus debuted as a pilot episode during Channel 4's 2009 Comedy Showcase, it was watched by just over 1 million viewers. The fourth episode of BBC Three sitcom White Van Man triumphed at 10:30pm with 839,000 viewers (a 5.5% share), while BBC One's new comedy drama Candy Cabs was watched by 5.48 million people (22.5%) at 9 o'clock.

To make matters worse for Channel 4, few reviews have had praise for the series. Most critics have compared the show particularly unfavourably to Green Wing, criticising Campus for being less funny whilst using characters far too similar to those of its predecessor. There has also been much comment on Jonty de Wolfe (Andy Nyman), the power-crazed vice chancellor, whose antics have been branded as overly offensive; many compared him unfavourably to The Office's David Brent.

Campus continues on Channel 4 next Tuesday at 22:00. There are 5 further episodes in the series.
Latest News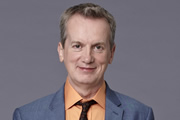 Frank Skinner and Suzy Klein will present Thank You For Being A Lovely Audience, a BBC Four documentary about how today's TV can be traced back to the heyday of live entertainment.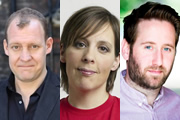 Justin Edwards, Mel Giedroyc and Jim Howick are set to star in a new Radio 4 sketch show called Bun Club.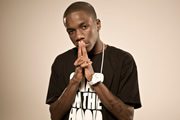 ITV2 has ordered Sniggaz, All About The Bants, Comedy Basement and The Ty And Ky Show. The four shows feature black, Asian and ethnic minority talent.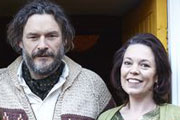 Channel 4 has commissioned a full series of Flowers, a new sitcom starring Olivia Colman and Julian Barratt.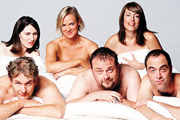 ITV is reportedly in talks to bring back Cold Feet, its popular 1998 to 2003 comedy drama about three couples in Manchester.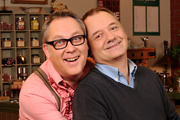 House Of Fools, the sitcom written by and starring Vic Reeves and Bob Mortimer, has finished after two series.