Campus attracts less than 750,000 viewers
Wednesday 6th April 2011 @ 12:46pm by
Ian Wolf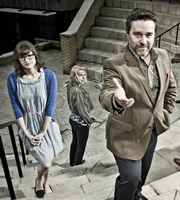 The debut of Channel 4's new comedy Campus was watched by just 718,000 viewers last night.

The highly publicised first episode of the surreal sitcom - created by the team behind Green Wing - attracted only 610,000 viewers (3.7% of the audience) on broadcast at 10pm, with another 108,000 (1.2%) tuning in to Channel 4+1.

In comparison, when Campus debuted as a pilot episode during Channel 4's 2009 Comedy Showcase, it was watched by just over 1 million viewers. The fourth episode of BBC Three sitcom White Van Man triumphed at 10:30pm with 839,000 viewers (a 5.5% share), while BBC One's new comedy drama Candy Cabs was watched by 5.48 million people (22.5%) at 9 o'clock.

To make matters worse for Channel 4, few reviews have had praise for the series. Most critics have compared the show particularly unfavourably to Green Wing, criticising Campus for being less funny whilst using characters far too similar to those of its predecessor. There has also been much comment on Jonty de Wolfe (Andy Nyman), the power-crazed vice chancellor, whose antics have been branded as overly offensive; many compared him unfavourably to The Office's David Brent.

Campus continues on Channel 4 next Tuesday at 22:00. There are 5 further episodes in the series.
Latest News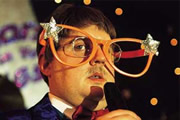 Newspaper reports suggest that Peter Kay is working on bringing his hit sitcom Phoenix Nights back for some live shows for Comic Relief.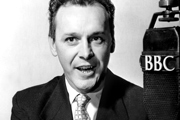 Bill Kerr, who played Tony Hancock's dim-witted Australian sidekick in Hancock's Half Hour, has died at the age of 92.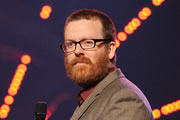 Frankie Boyle has blasted TV commissioners for not taking risks, and criticised Mock The Week for no longer talking about important topics.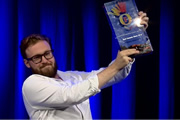 The results of the prestigious Foster's Edinburgh Comedy Awards 2014 have been announced. John Kearns, Alex Edelman and Phil Ellis are the winners.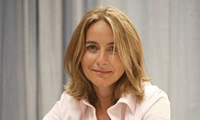 BBC One has ordered a comedy drama series based on Emma Kennedy's best-selling book, The Tent, The Bucket and Me.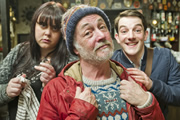 BBC One has ordered Mountain Goats, a sitcom about a mountain rescue team. The comedy was piloted earlier this year under the title Miller's Mountain.