BBC2 cancels Bellamy's People
Thursday 13th May 2010 @ 1:40pm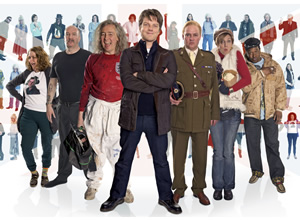 BBC Two has cancelled Paul Whitehouse and Charlie Higson's spoof travelogue series Bellamy's People after just one series.

Eight episodes of the show were broadcast between January and March, but the BBC have now decided they don't want a second series. Bellamy's People is the TV spin-off from Radio 4's satirical fake phone-in show Down The Line, which was recently nominated for a Sony award. In the TV version, Gary Bellamy, the clueless DJ at the centre of the show played by Rhys Thomas, is "let out of the studio to meet members of the public face-to-face."

All the characters Bellamy meets were played by a small ensemble group, lead by Whitehouse and Higson. Despite the well-known cast, which also included Simon Day, Felix Dexter and Rosie Cavaliero, the series failed to win over viewers, and ended on just 0.58 million viewers - below the 1m average for the Thursday night comedy slot.

Charlie Higson, who is currently in New Zealand, reacted to the news via Twitter. He said: "Was going to tweet some droll observations about New Zealand, but have just heard that BBC in their wisdom have said no to a 2nd series."

The comic is clearly quite angry about the decision, as he then txt in the following message to the social networking site: "So farewell then Bellamy's People. Silly twats. My guns will be loaded when I return to blighty." His latest Tweet is: "Will console myself with just one more game of angry birds. 'Angry comedian plays angry birds'."

A spokesperson for the BBC said: "We're proud to have brought Gary Bellamy out of the radio studio to meet the people of Britain. No second series is ever guaranteed and we've decided not to bring Bellamy's People back again, but we will continue to bring more fresh, witty, imaginitive new comedy to BBC2."

However, this might not be the end for all of the Bellamy's People characters. As The British Comedy Guide announced last month, the BBC is currently reportedly working on a spin-off for Mr Khan. The Asian character, played by Adil Ray, is currently starring in some web-exclusive videos on the BBC Comedy website.
Our Guide to 'Bellamy's People'
Latest News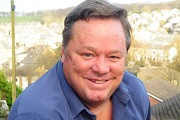 Actor Ted Robbins suffered a suspected heart attack live on stage during the first Phoenix Nights Live show.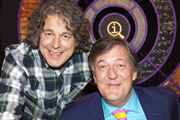 QI, the long-running British panel show hosted by Stephen Fry, is finally set to be broadcast in the USA, with BBC America scheduling repeats.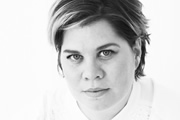 Radio 4 is developing And God Laughs, a new panel show that 'takes a humorous look at religion in its many and varied forms'. Katy Brand will host.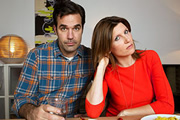 Just two episodes into its first series, Channel 4 has recommissioned Sharon Horgan and Rob Delaney's sitcom Catastrophe.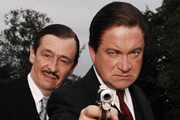 Harry Enfield and Paul Whitehouse are reportedly collaborating with the BBC to make a special to celebrate 25 years of their comedy partnership.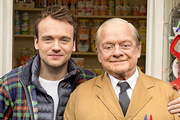 The first series of revived sitcom Still Open All Hours came to a close last night with a peak of over 8 million viewers.