BBC2 cancels Bellamy's People
Thursday 13th May 2010 @ 1:40pm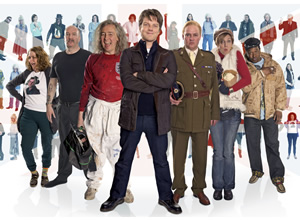 BBC Two has cancelled Paul Whitehouse and Charlie Higson's spoof travelogue series Bellamy's People after just one series.

Eight episodes of the show were broadcast between January and March, but the BBC have now decided they don't want a second series. Bellamy's People is the TV spin-off from Radio 4's satirical fake phone-in show Down The Line, which was recently nominated for a Sony award. In the TV version, Gary Bellamy, the clueless DJ at the centre of the show played by Rhys Thomas, is "let out of the studio to meet members of the public face-to-face."

All the characters Bellamy meets were played by a small ensemble group, lead by Whitehouse and Higson. Despite the well-known cast, which also included Simon Day, Felix Dexter and Rosie Cavaliero, the series failed to win over viewers, and ended on just 0.58 million viewers - below the 1m average for the Thursday night comedy slot.

Charlie Higson, who is currently in New Zealand, reacted to the news via Twitter. He said: "Was going to tweet some droll observations about New Zealand, but have just heard that BBC in their wisdom have said no to a 2nd series."

The comic is clearly quite angry about the decision, as he then txt in the following message to the social networking site: "So farewell then Bellamy's People. Silly twats. My guns will be loaded when I return to blighty." His latest Tweet is: "Will console myself with just one more game of angry birds. 'Angry comedian plays angry birds'."

A spokesperson for the BBC said: "We're proud to have brought Gary Bellamy out of the radio studio to meet the people of Britain. No second series is ever guaranteed and we've decided not to bring Bellamy's People back again, but we will continue to bring more fresh, witty, imaginitive new comedy to BBC2."

However, this might not be the end for all of the Bellamy's People characters. As The British Comedy Guide announced last month, the BBC is currently reportedly working on a spin-off for Mr Khan. The Asian character, played by Adil Ray, is currently starring in some web-exclusive videos on the BBC Comedy website.
Our Guide to 'Bellamy's People'
Latest News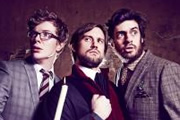 The sketch group WitTank are developing a sitcom for E4.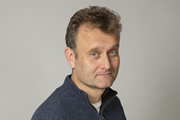 Outnumbered star Hugh Dennis is to appear in You Should See My Family, a hybrid comedy format examining family life in the UK.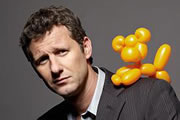 Channel 4 are to pilot a new panel show hosted by Adam Hills. Welcome To My World will ask guests re-create Earth in the way they would like it to be.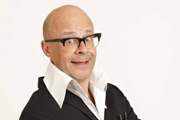 Harry Hill, who is expected to be confirmed as the host of ITV's Stars In Their Eyes soon, is reportedly working on a scripted comedy show for the BBC.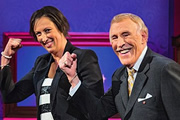 The BBC has clarified that it is still keenly working with Miranda Hart on a possible revival of classic game show The Generation Game.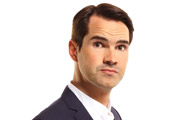 Jimmy Carr, Sarah Millican, Milton Jones, Jack Whitehall and Rob Brydon are amongst the stars due to take part in ITV's revival of Sunday Night At The London Palladium.