BBC considering new Birds Of A Feather series
Wednesday 20th February 2013 @ 9:06pm by
Aaron
The BBC is considering commissioning a new series of smash hit 1990s sitcom Birds Of A Feather, its stars revealed tonight.

Appearing on The One Show to promote a second national tour of a play that is based on the comedy, stars Linda Robson, Pauline Quirke and Lesley Joseph stated that the BBC had received a new script for the series "last week".

Host Matt Baker asked: "We're getting inundated with people asking if there is going to be another TV series of Birds Of A Feather. You've got news on that?"

Joseph and Robson held up crossed fingers to indicate hope, before Quirke explained: "At the moment there is a script that is with the BBC, it was delivered last week. A fabulous script and at the moment we're just waiting to hear."

Quirke added: "It's there sitting on a desk somewhere at the BBC, and maybe if the BBC don't feel they want it, then maybe someone else will..."

Referring to the first tour of the stage production, which played to sold out venues across Britain through Spring 2012, Lesley Joseph described the atmosphere as "palpable; you could just feel people wanted it to come back".

The new tour begins in Coventry on 26th February, running until the end of June. Details and tickets are available via the official website, birdsontour.com.

The original series ran for more than 100 episodes from 1989 to Christmas 1998, telling the story of sisters Sharon Theodopolopoudos (Quirke) and Tracey Stubbs (Robson), whose husbands are imprisoned together for armed bank robbery, and their man-eating next door neighbour, Dorian Green, played by Joseph.

Following the success of the first stage tour, BBC bosses were rumoured to be considering a new series of the show, but the revelation tonight is the most solid indication yet that it could happen.

The stage adaptation, contemporarily set some 14 years after the sisters were last seen on screen, was written by Laurence Marks and Maurice Gran. The comedy writing duo created the original TV series and are believed to have penned the scripts for the proposed revival. Their other credits include Goodnight Sweetheart and Shine On Harvey Moon.

The writers were also behind Rik Mayall's ITV sitcom The New Statesman, which was revived for a touring stage show in 2006, Episode 2006: The Blair B'Stard Project. The tour proved so successful that it was re-written and ran again the following year as Alan B'Stard's Extremely Secret Weapon.

Here's a clip from the first series of Birds Of A Feather:



The following video, from February 2012, sees the stars promoting the first tour of the stage production.


Our Guide to 'Birds Of A Feather'
Latest News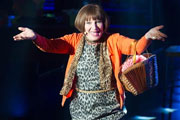 Janice Connolly's Barbara Nice character is to star in her own Radio 2 Comedy Showcase sitcom pilot.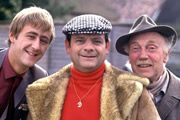 A new audience poll, revealed on the Channel 4 show Britain's Best Loved Sitcoms, has named Only Fools And Horses the country's favourite sitcom. See our full story for the top 50.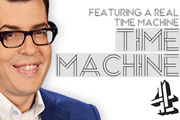 Richard Osman is to host Time Machine, a new quiz/panel show format for Channel 4 about pop culture in recent years.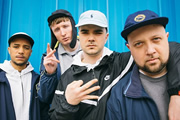 BBC Three has ordered two new series of mockumentary series People Just Do Nothing.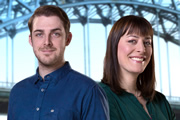 Boy Meets Girl is set to return for a second series on BBC Two, according to reports.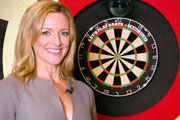 Comedians will line up again for a new series of Let's Play Darts, this time in aid of 2016's Sport Relief campaign.