BCG talks to 16 year-old Elliot Speller-Gillott about playing Errol in the hit BBC comedy Uncle...
You've grown up working on Uncle. What has that process been like?
For me it's just been normal, because the eleven years in which Uncle hadn't come about in my life seems like such a distant memory to me; it seems like Uncle has just always existed there.
I don't have a vivid recollection of life without Uncle for me to compare life with, so it's just normal really.
Uncle isn't your only acting job. What was the strangest one you've done? You did a headache pill advert in Sweden?
The strangest job for me was Holby City, because I was endlessly being wheeled around on a hospital bed pretending to be dying and having a horrible old time, when in fact I was actually having a great time. It was surreal.
If anything, the job in Sweden was one of the more normal ones; the only one thing that stood out about it was that we had to go abroad to film it.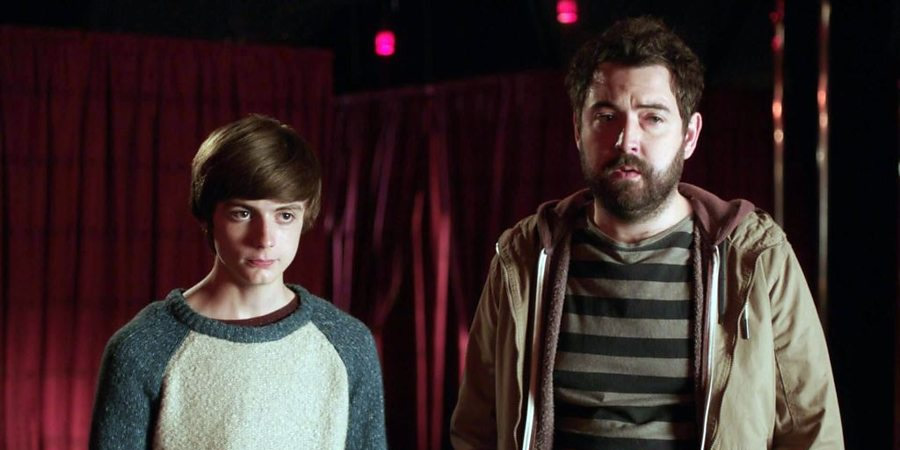 What can we expect from Series 3 of Uncle, in terms of the story?
You can expect amazing writing, fantastic storylines, well-chosen locations, realistic props, stunning makeup, prodigious camera work, marvellous lighting, unbelievable costumes, seven episodes, stunning editing, astonishing directing and unbelievable acting.
Do you think the characters of Errol and Andy influence each other for the better?
I think there are aspects of both their personalities that are lacking. Uncle Andy is lacking maturity, which is why he is the child and he's struggling with everything. And Errol is very organised and very OCD, and more or less the adult, but he lacks the capacity for fun and rebelliousness. I think maybe both of them plant those different personality traits into each other - two opposite ends of the spectrum, sort of filling in the gaps for each other. So, yes, I think they do.
Writers Oliver and Lilah have said this is the last series they're going to write. Do you wish the show would continue?
I think another series would be nice, because we have such a great time filming them. But, as a viewer and a performer, I think that when a show goes on forever, it can ruin it.
It's good to have some unanswered questions, because then it can remain mysterious. I think Uncle has been left in a good place.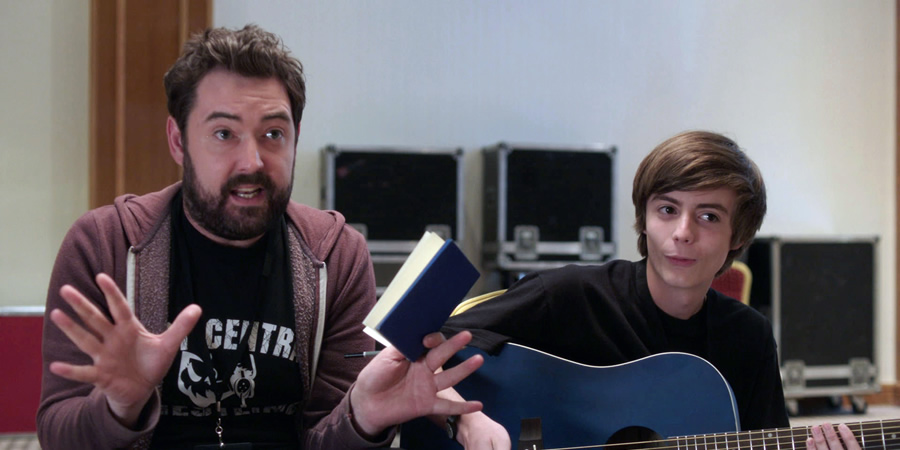 We know you get on really will with the other cast, particularly Nick Helm. Are you going to miss hanging around with them?
Definitely. At the time, while you are filming the series, it can be hard work but after it's all done you remember that you had loads of fun.
Working on Uncle has definitely been one of the most fun projects I've worked on, and other cast and crew members thought that too. There wasn't any pressure, it was just really relaxed; everyone making jokes and playing stupid games.
I've definitely had lots of fun with Nick over the four years of shooting Uncle. He's very funny, and very easy to get along with. I definitely hope that Nick and I will work together on other projects in the future.
When you look back, what do you think will stand out as your most memorable Uncle moment?
There are definitely some parts of the filming process that were a lot of fun. In the first two series we filmed these car scenes, where Nick and I were both in a car. We were just confined to that space and couldn't move, going over and over it again, round and round in a circuit. Everyone was going insane, all stuck on this low loader. They were just really laid back, and a good laugh.
What do you think you'll do next? We understand you're really into your music?
I am really into music. I would like to continue acting, but also to focus more on pursuing a career in music, because that is my passion. Something along the lines of playing in an orchestra, playing in a band, producing for other bands, writing some more solo music or perhaps all of the above. I'm already working on lots of solo music - you can hear it on elliotspellergillott.co.uk