Today mark's the twentieth anniversary of Two Pints Of Lager And A Packet Of Crisps arriving on the BBC.
Across nine series, the hit comedy - which starred Natalie Casey, Kathryn Drysdale, Ralf Little, Will Mellor and Sheridan Smith - focused on the lives and loves of Runcorn-based Donna, Louise, Jonny, Gaz and Janet.
To mark two decades of the show, here's a special new five minute sketch written by the show's creator Susan Nickson, which features Will Mellor and Ralf Little reprising their roles as Jonny and Gaz. It's the first time the characters have seen each other since Jonny, er, died.
Ralf Little and Will Mellor can now be heard in their own podcast chat series, Two Pints With Will & Ralf
Creator Susan Nickson on 20 years of Two Pints
Two Pints is 20! How does it feel to reach that milestone?
It feels smashing! I still hear a fair amount from people now in their thirties and forties for whom it acted as a sort of comfort blanket while they were studying for exams or up at night nursing their kids. Even now (and the show has been off air for a while) I've been told it's the top requested comedy on iPlayer. So we did something right. We got incredibly lucky with that cast - they're all so talented. The chemistry onscreen is real. I chatted to Sheridan the other day and she hasn't changed a bit, none of them have, Ralf's still quite poetic and reflective and Will's just sort of a lachrymose sausage with a pint.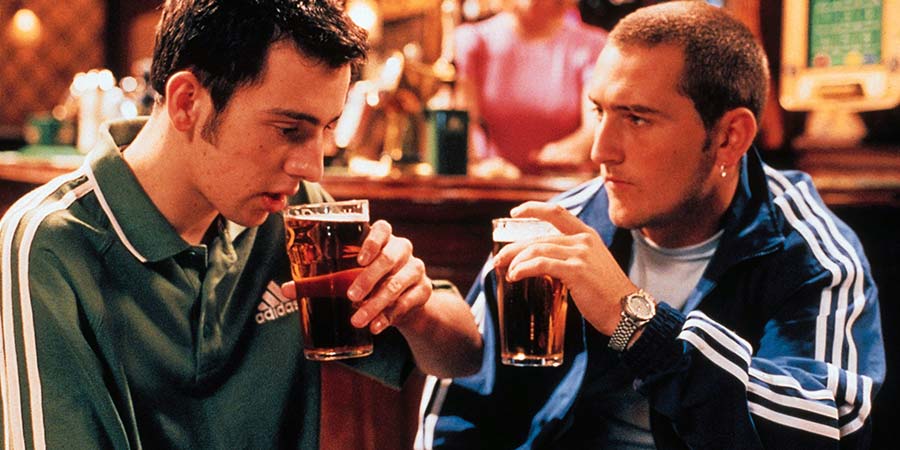 Why did you write the new sketch?
I wrote it last week I think, or the week before. Who knows during lockdown? It was just a gratitude thing. I'm really honoured to have written something that a lot of people still love. I was aware Will and Ralf have their massive podcast and this little sketch seemed a simple way of resetting the show so I texted them and asked if they fancied it. Of course Jonny was eaten by a shark and I'd intentionally written myself into a corner by doing that during the live episode. I had a coffee with Ralf in Manchester not long ago and I do miss working with them. I get a bit nostalgic about what an unorthodox little family we all were. Mainly, though, I get letters STILL about having killed Jonny so I wanted those to stop.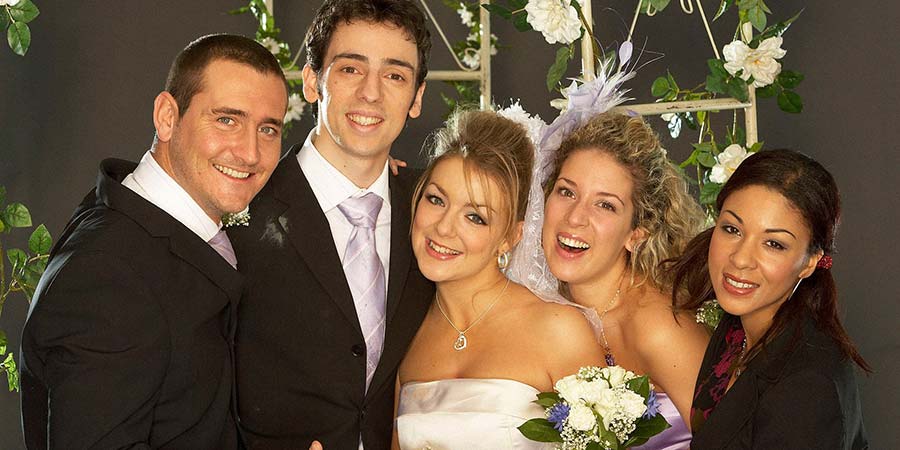 How did you handle negative press at the time?
There was negative press?! I'm joking, obviously, we were aware of that kind of thing. It was a bit creepy. I think the show started before the internet was a little more regulated so there were a fair amount of angry green inkers (or typists). We only needed the police to visit a couple of them. Mostly, I think as you get older and you reach and surpass the age of people who didn't just change the channel and fury-wanked over it week in week out you feel a sort of... not pity but, they give off an unpleasant miasma of negativity. You wouldn't want them at your barbeque, let's leave it at that.
From what I've seen, a person with all their faculties is usually pretty much able to dislike stuff without having the narcissistic pomposity of believing it should be dead.
Would you bring the show back?
Certainly. I think at the point it was cancelled the BBC made the right decision. It left without any diminishment of audience and everybody has gone on to do really fun, popular, wonderful things. I was in the US when I heard, and just stayed there for a bit, writing. When you've worked for so long on your own, and had to answer the letters, it's relaxing to be away from that for a while. I love audience comedy, clearly it still has a huge place in people's hearts. And I had a brilliant time with the boys on this sketch, I really did. So for sure, I think if the appetite is there then why wouldn't we do more?
Susan previously kindly shared her thoughts on Two Pints' tenth anniversary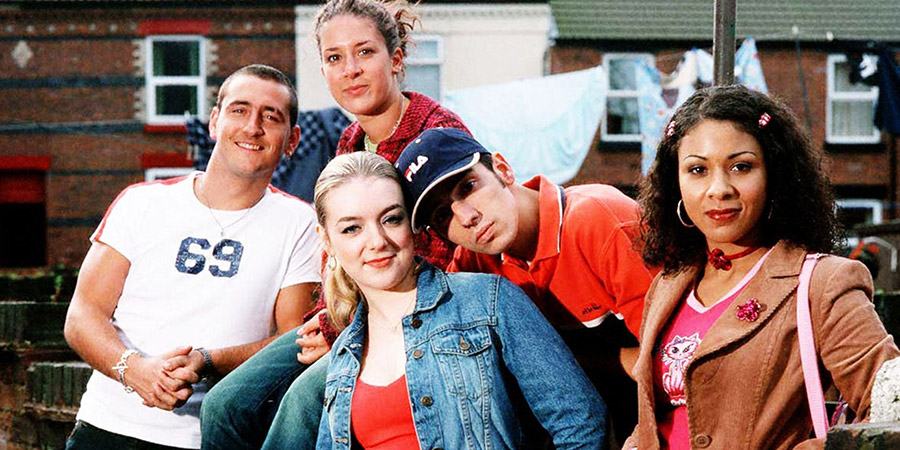 Two Pints Of Lager and a backstory
Two Pints Of Lager And A Packet Of Crisps would run for nine series over ten years, cementing the status of BBC Three as a reliable outlet for late-night entertainment and delighting millions of viewers in the process.
Charting the loves, lives and (mis)adventures of a group of northern 20-somethings struggling to "adult", the comedy quickly became appointment viewing for a generation: both defining and reflecting their own real lives, experiences and expectations on the journey from their teenage years and inexorably towards their thirties.
However, whilst it is roundly known as a BBC Three comedy, the sitcom actually predates the channel by almost two years, and it was on this night - Monday 26th February - in 2001 that Donna, Gaz, Janet and Jonny (not forgetting Louise) first burst onto television screens, on BBC Two.
Created by young writer Susan Nickson, the sitcom followed a tradition going back decades: it was derided by critics every step of the way, but loved by its audience with an equal, if not greater, burning passion. A second series swiftly followed, moving to BBC Choice, the precursor of Three, ahead of its transformation into the more comic-entertainment orientated channel that we now remember.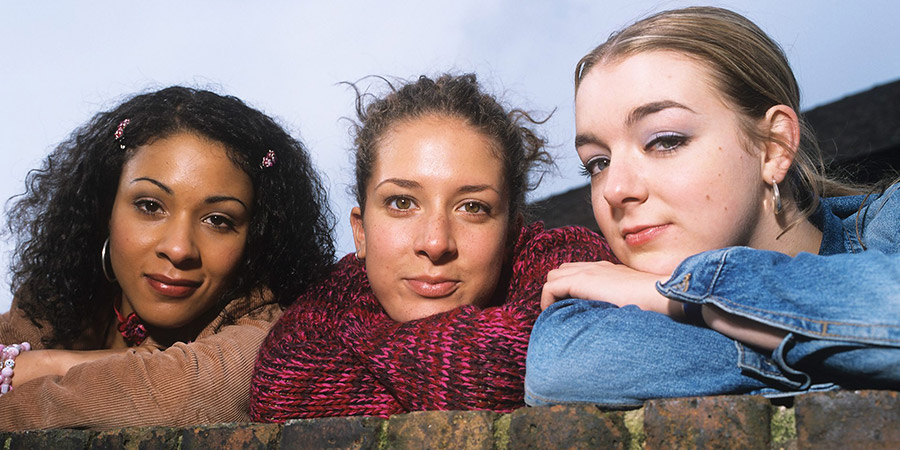 With the opening of BBC Three on 9th February 2003, Two Pints' third series was not far behind. Buoyed by the roaring popularity of the show amongst its target audience, the run was extended from the traditional six to ten episodes, with a Christmas special - the acclaimed musical flashback programme When Janet Met Jonny - following later in the year.
From there, the sitcom's popularity continued to grow, and Nickson pulled more tricks out of the bag to enthral the public: an episode broadcast completely live, laden with stunts; a Comic Relief cross-over special with two other sitcoms; and an audience phone vote to decide a lead character's fate in an end-of-series cliff-hanger, chief amongst them.
The comings and goings of numerous cast members - including the departure of co-star Ralf Little from the role of biscuit-mad Jonny - took their toll on some fans in the following years, but others continued to be won over by the show's earthy humour and relatable depictions of life for a working class 20-something, and found the comedy as appealing as ever.
By the end of Series 9 in May 2011, more than a decade after Two Pints had debuted, more than 80 episodes had aired. Jonny and Janet may have been missing but new characters were still whetting viewers' appetites, and ratings were on the rise once more.
However, a new channel boss at BBC Three had recently taken over and seemed determined to make his mark felt, cancelling all but one of the channel's comedies - including Two Pints - in one fell swoop. And that was where we last saw Gaz, Donna and the Runcorn massive... until now.
Published: Friday 26th February 2021