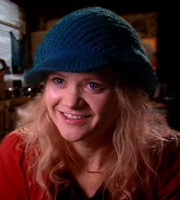 Two Pints Of Lager And A Packet Of Crisps has reached the ripe old age of 10. To commemorate passing this milestone, creator and writer Susan Nickson (pictured) shares some of her thoughts and experiences.
At the end of the current series, Series 9, Two Pints will have as many episodes as Dad's Army and will have been on air for a decade. These facts make me feel proud and worried that I still rent.
As I begin the dreaded and familiar development process again for the US, I've had reason to ponder the conception of the show and the journey we've been on.
I'm asked more often than is polite if - at the beginning - I thought the show would run for so long, and the quick answer is 'no.' This isn't from a perspective of pessimism but from a perspective of absolute naivety of the TV industry in 2001. It never crossed my mind in my late teens that there would be a recommissioning process or that we'd eventually have to start thinking about multiplatform or that we weren't reaching the tweens or that we were reaching too many tweens or that we needed to second guess whether Bungle from Rainbow might be offended by a joke about The Gulag or whatnot.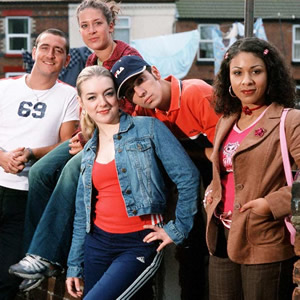 I used to send my script off to BBC TV Centre in a brown A4 envelope replete with too much postage (in case it didn't reach London) and a smiley face - the postal equivalent of an apple for the teacher. This all sounds a little 'we lived for three months in a brown paper bag in a septic tank' but indulge me, you know, ten years and all.
To return to the impolite question of longevity, I didn't think it would continue for so long. I didn't think it would only last for six episodes or be pulled off the air after one. This just wasn't a question I asked myself. I wrote because I wanted to write - it were simpler times, see? Other questions that I didn't ask myself include: 'is there enough diversity?', 'should we show them smoking?' and of course 'is it too crude?'
I'll admit my naivety again in that the crudity accusation was breathtakingly shocking to my younger self. I was pretentious and arrogant (as one should rightly be at the start of their career) and couldn't understand why anyone could view an exact replica of my life as 'crude' - I was totes sophisticated after all. I drank Jacob's Creek. The word 'crude', for me, had connotations of misogyny and leering sexual lewdness. This is quite the opposite of what I wanted the show to be about. These days, although still pretentious and arrogant (as one should rightly be ten years into their career), I kind of like the 'crude' tag. I take it to mean unrefined, earthy, a bit vulgar. Similar to Jacob's Creek. Similar to me and anyone I'd wish to deal with.
With the above questions now firmly in my mind whenever pen touches paper I honestly feel a bit sad. It's a shame that writers have to second guess news stories and outrages - particularly for sitcom as most of those scripts are written six months in advance of pre-production (I can hear Michelle Farr laughing in the face of that bold-faced lie). It's a rolling process, sure, but it's sad that creativity is beholden to life events over which writers have no control. If this week, ten years later, was the first episode of Two Pints with the heavy Jammy Dodger theme and a man in Blamefordshire was bludgeoned to death by a biscuit, we certainly wouldn't have made the decade.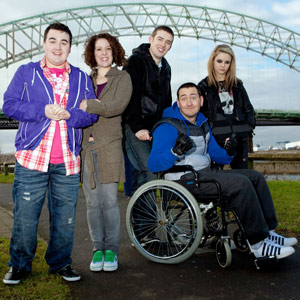 I get asked a lot about the cast and crew changes, of which we have had many. I hear 'how can you go on without Jonny?', 'How can you go on without this director, that producer, that writer?' Unfortunately for so many egos, including my own, the show has a personality now, it goes on, it knows what it wants and anything that isn't correct sticks out like a... well I wouldn't like to say what in case the show didn't agree.
I've been given the ever so vain title of Executive Producer on this series overseeing two incredibly talented and sensitive writers and some incredibly talented and sensitive new actors. The show has a different flavour, it almost feels like a teenager (as so many ten year olds do). It has become belligerent and will try to get served in Threshers. There's not so much I can do about it. To be pretentious and arrogant (as one should be near the end of a blog), it's a piece that got bigger than anyone working on it. Who knows what will happen next? Here's hoping for that long promised Charlie Brooker cameo.
Finally, I can't write my first ever blog about the show without mentioning two men who are no longer around who were instrumental in making Two Pints happen. Both of whom I respected and admired tremendously; director Gareth Carrivick who designed the look of the show and managed to whip all of us kiddies into shape, and Geoffrey Perkins, who secured the first ever commission with his input, invaluable advice and experience.
Published: Saturday 23rd April 2011