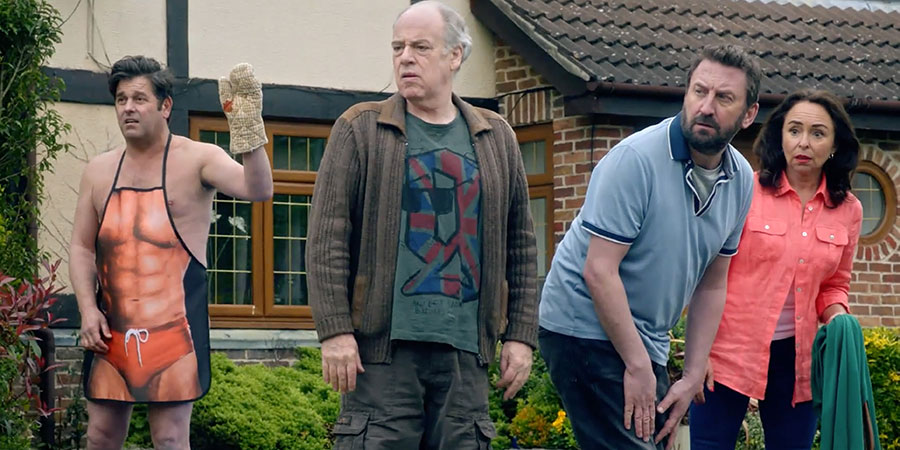 Genre

Sitcom

Broadcast

Channel

Episodes

1 Pilot

Starring

Lee Mack, Ellie White, Samantha Spiro, Clive Russell, Sarah Hoare, Neil Fitzmaurice, Geoffrey McGivern, Patrick Baladi and others

Writers

Director

Producer
Real-time sitcom following the hapless Stuart as he struggles through the worst half an hour of his life.
When his new girlfriend April goes into labour, Stuart quickly finds himself having to rely on his ex-wife Kate to get her to hospital. As Stuart thinks he's getting a handle on the situation, he is forced to deal with a sexually promiscuous father, a daughter with a newly-shaved head and the surprise return of his errant brother, who is on the run from some very unsavoury types.
And that's before Stuart has to enlist the help of one tipsy neighbour to help with another neighbour, who he finds naked and the victim of a DIY circular saw accident.
Production company

Laugh track

None
Broadcast details
First broadcast

Sunday 6th January 2019 on BBC Two at 10pm

Episode length

20 minutes
Website links