Here's seven reasons why the fourth series of Plebs is going to be great.
Salve Jason!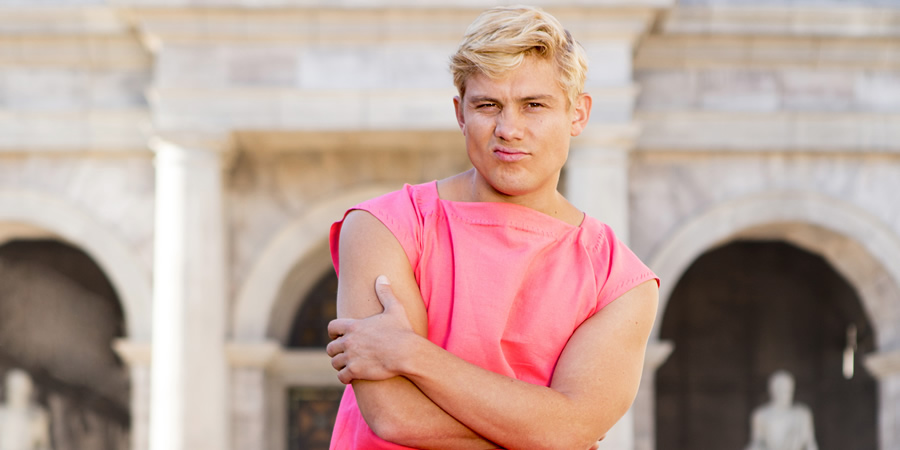 One of the huge changes for Series 4 of Plebs is the departure of main-pleb and office shredder, Stylax. Although the talented Joel Fry has decided to leave the show, we soon meet jovial builder and ladies' man Jason, played by Jonathan Pointing.
You might recognise Jonathan from the BAFTA-nominated YouTuber mockumentary Pls Like, in which he played vlogging star Charlie South.
After bonding with Grumio, Jason very quickly becomes part of the gang and is an instant key player in their foolish shenanigans, easily earning his stripes as a pleb.
The Crown And Toga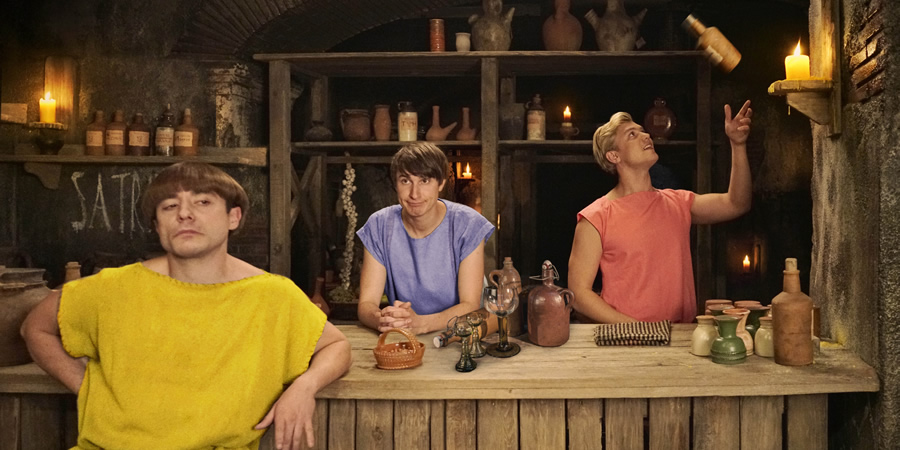 Not only is there a major cast change this series, but the plebs have a whole new situation on their hands as they decide to open a wine bar.
The Crown And Toga started life out as an abandoned public toilet, but the boys are determined to make their business a success. With Jason running a very amorous recruitment process, and with unwanted help from water boy water man Aurelius, it's quite clear that plenty of obstacles lie ahead for them.
In Episode 2 they try to impress Rome's foremost food critic, but like everything else in their world, it doesn't quite go to plan...
Chef Grumio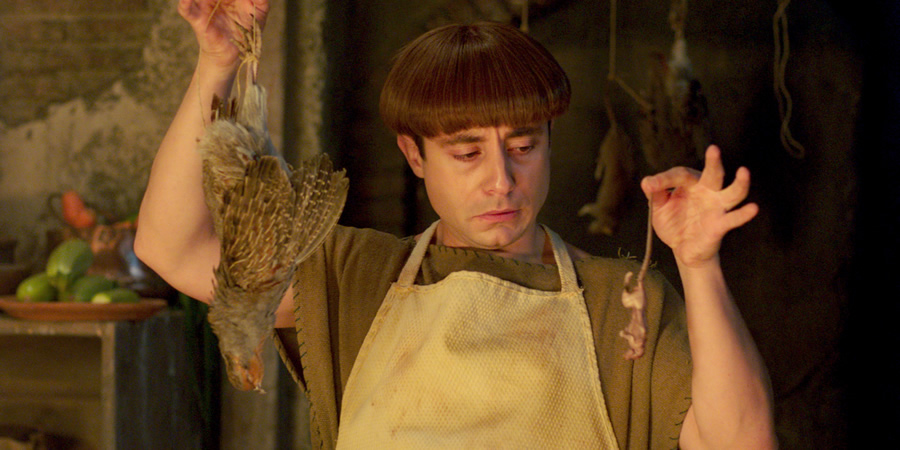 This series gives Grumio the chance to finally follow his main passion in life - food. With the opening of The Crown And Toga, Grumio jumps at the chance to pop on his chef's apron and come up with all sorts of unique dishes from his creative mind.
Specials on the menu include 'Mouse in a Grouse', 'Marrow in a Sparrow' and 'Moose in a Goose'. Expect this series to be packed full of some of the best Grumio lines and moments yet!
The Guest Stars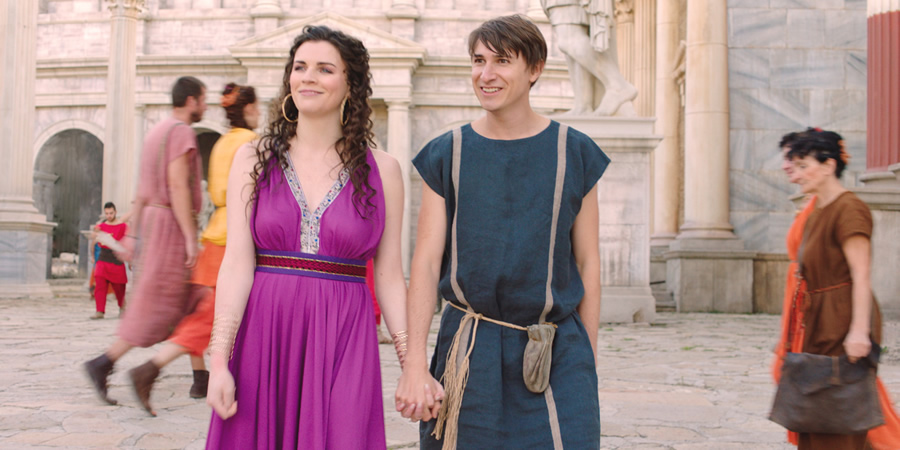 Plebs has a strong history of getting top acting stars into a tunic. In the past the show has played host to the likes of Danny Dyer, Miriam Margolyes, Michelle Keegan and Simon Callow, with this new series being no different.
Episode 1 features sitcom legend Robert Lindsay as Crassus, a crooked property developer who takes a disliking to the plebs. Series 4 also includes the acting talents of Aisling Bea, Daniel Rigby, Annette Badland and Rachel Paris - to name just a few!
The Ancient Rhythms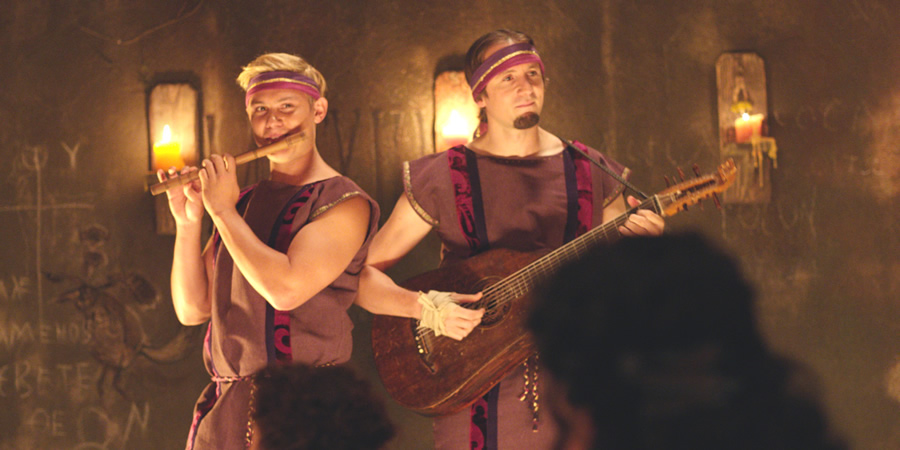 The show remains packed full of upbeat reggae and ska music that really gets your head bopping. The work of composer Oli Julian, the fusion of ancient Rome and the funky beats of ska appear on paper like chalk and cheese, but there's something quite wonderful about placing the two together. Check out the previously released Plebs Soundtrack album.
A Javelin-Sharp Script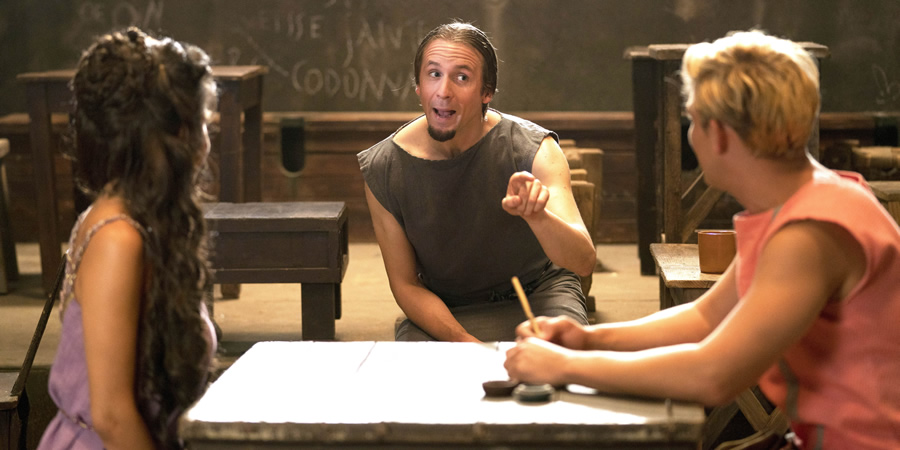 Tom Basden and Sam Leifer remain to be at the top of their game with their writing. With stories that see the boys launch a cabaret night, take part in the city's marathon and host a snail-racing syndicate, the show continues to be packed full of gags, quips and unthinkable situations for the trio to fall face-first into. A highlight is certainly the launch of the charitable organisation 'The Grumio Foundation' in Episode 3, which gives Grumio the chance to really get his own back on Marcus.
When In Rome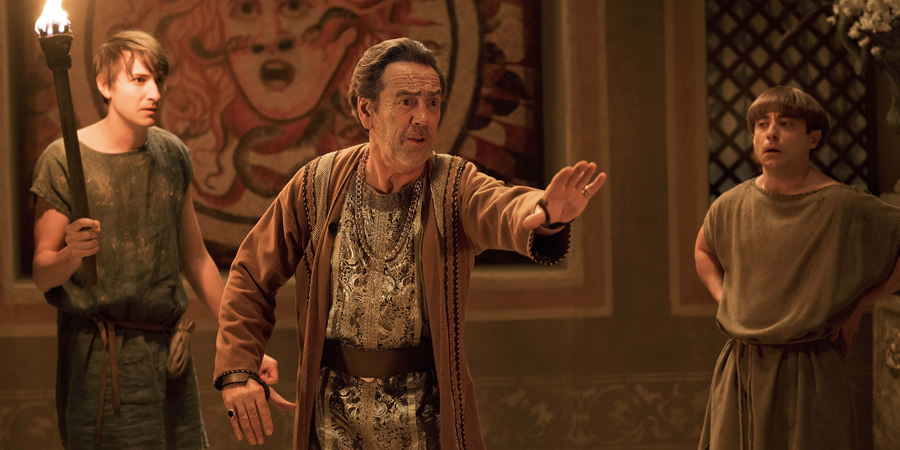 The impressive recreation of ancient Rome, combined with the modern-day approach to the 'flat-share sitcom', continues to be a winning format. Although it may not be 100% historically accurate, one of show's strong points has always been putting a modern spin on the elements of Roman life. Whether you're a historian or just a pleb yourself - or perhaps you have a degree in classics just like writer Sam Leifer - this show is an education on Ancient Rome that really leaps out the textbooks.
Published: Thursday 5th April 2018