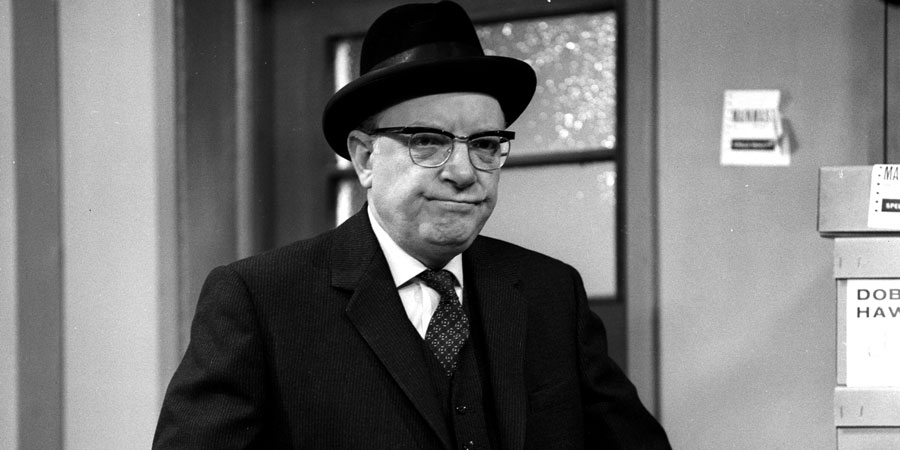 Genre

Sitcom

Broadcast

Channel

Episodes

Starring

Arthur Lowe, Paul Dawkins, Robert Dorning, Betty Driver, Joy Stewart, Barbara Young, Holly Doone, John Le Mesurier and Anthony Sharp

Writers

Directors

Producers
A spin-off from soap opera Coronation Street.
Leonard Swindley bids a fond farewell to Gamma Garments and takes up the position of Assistant Manager with the Northern branch of national chain store, Dobson and Hawks. His manager, Ernest Parbold, suffers from stomach trouble and is not one to suffer in silence. He sees Swindley as another fly-by-night appointment and is happy to lay the blame on Swindley if it makes his life easier.
Miss Sinclair is in charge of the floor staff and, together with the canteen manageress, Mrs Edgeley, provides Swindley with some sympathetic support in his new role. However, he is still capable of looking permanently harrassed and over-reaching himself in his search for social acceptance.
Production company

Picture

Black and white

Laugh track

Live audience
Broadcast details
First broadcast

Wednesday 2nd June 1965 on ITV at 7pm

Last new broadcast

Monday 27th June 1966 on ITV at 9:10pm

Length of episodes

30 minutes
Website links