BBC Four to broadcast Kenny Everett biopic
BBC Four to broadcast Kenny Everett biopic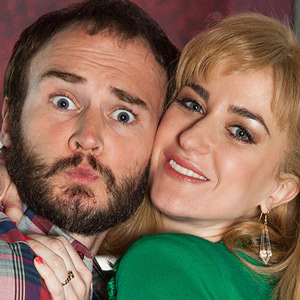 BBC Four is to screen a comedy drama based on the life and work of broadcaster Kenny Everett.
The Best Possible Taste, a 90 minute biopic of the popular and groundbreaking broadcaster and comedian, is described as a "roller coaster ride through a golden-era of popular culture, lifting the lid on the complex life of much-missed entertainment icon Kenny Everett".
Starring Oliver Lansley as the gay Kenny and Katherine Kelly as his wife, Lee, The Best Possible Taste uses some of Everett's best-loved characters, including Sid Snot (pictured, below) and Cupid Stunt to chart how he became one of Britain's best loved, most rebellious and truly innovative broadcasters and comedians.
Born Maurice Cole on Christmas Day 1944, Kenny began his 30-year career in earnest when he joined pirate radio station Radio London in 1964, quickly becoming one of the pirate industry's most popular presenters and forging a close relationship with The Beatles. In 1967 he joined the new BBC Radio 1, gaining nationwide popularity with his experimental and groundbreaking style, the direct influence of which can still be heard on radio station jingles and pre-recorded segments to this day.
He began his television career in 1970, but it was not until 1978's Thames series The Kenny Everett Video Show that he achieved super-stardom. The series, written by Kenny, Barry Cryer, and Ray Cameron - father of Michael McIntyre - was an anarchic and inspired mix of wild characters and groundbreaking special effects. After four series, Kenny was lured back to his spiritual home of "the Beeb", a term he popularised, and The Kenny Everett Television Show was launched, in much the same style and with a number of the same favourite characters.
After 5 further TV series, Kenny Everett returned to radio in the late 1980s, and in 1993 announced publicly that he had contracted HIV. He died on 4th April 1995 from AIDS complications.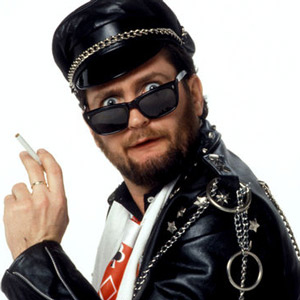 BBC Four boss Richard Klein said today: "Kenny Everett was a genuine original: wild and un-focused maybe, but also deliciously anarchic and always entertaining. In many ways Kenny was a very modern celebrity, wearing his heart on his sleeve while coping with a complex life. Re-evaluating this talented and exuberant personality, enabling audiences to re-consider Kenny's undoubted impact and legacy, makes this a very BBC Four drama."
Damien Timmer, Executive Producer for production company Mammoth Screen, addded: "The Best Possible Taste is a bold celebration of Kenny's unique talent, scripted by Tim Whitnall in his TV writing debut. We're thrilled to have Oli Lansley and Katherine Kelly playing Kenny and Lee in a story which encompasses pirate radio, Hot Gossip and the 1983 Tory Party conference!"
The Best Possible Taste is currently filming in London and is expected to broadcast later this year.
Here's a classic sketch from The Kenny Everett Television Show, exhibiting a little of the visual trickery and absurdist humour for which Kenny was famed:
Share this page