Beckett and Manford shows
Rob Beckett and Jason Manford land Comedy Central shows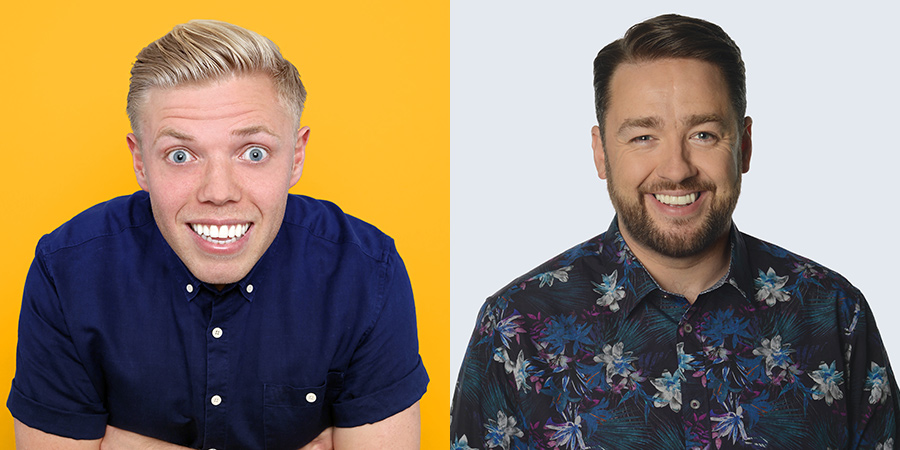 Rob Beckett and Jason Manford are to host two new Comedy Central shows, British Comedy Guide can exclusively reveal.
In the comedy quiz Rob Beckett's Undeniable, previously announced as Fact Off, four comedian and celebrity guests will try to outsmart each other with "some of the world's most impressive and hilarious facts", whilst also attempting to persuade Beckett that their own favourite fascinating trivia should go on his prestigious "wall of facts".
Meanwhile, Manford will front The Complaints Department, a panel show that that sees two teams of comics revelling in complaining.
Over a series of rounds, the teams will be presented with "the finest moans, whines and protests from the British public and beyond, from the internet, tweets, interviews and good-old-fashioned stiff letters." The teams will also be bringing their own gripes to get off their chests too.
Six hour-long episodes of both shows have been commissioned from Monkey (Don't Hate The Playaz, The Emily Atack Show) to air later this year, with Will Macdonald and Toby Brack serving as executive producers.
Speaking when the shows were announced in May, Macdonald, Monkey's creative director and executive producer said: "There's nothing the people of this nation love more than being righteously indignant, apart from perhaps claiming an amazing fact they've heard on the bus as their own.
'So, we're excited to have created two shows looking at the funny side of the very British art forms of quality complaining and showing off knowledge which may or may not be true."
Sebastian Cardwell, deputy director of programmes at Comedy Central's parent company ViacomCBS Networks UK, added: "It's exciting to be further establishing Comedy Central UK as the go-to destination for brilliant British comedy, with new commissions that will fit perfectly within our expanding slate of originals.
"These three new rich and varied formats with top-tier comedic talent at the heart are guaranteed to keep our audiences laughing."
---
For updates, click the buttons below.
Share this page