New Mr Bean mooted
Mr Bean live action return mooted
New live action episodes - or a film - of Mr Bean could be on the way
Rowan Atkinson and his fellow Bean creatives have revealed 'Old Bean' discussions
The news comes after is was revealed that the hit cartoon version is being made into a film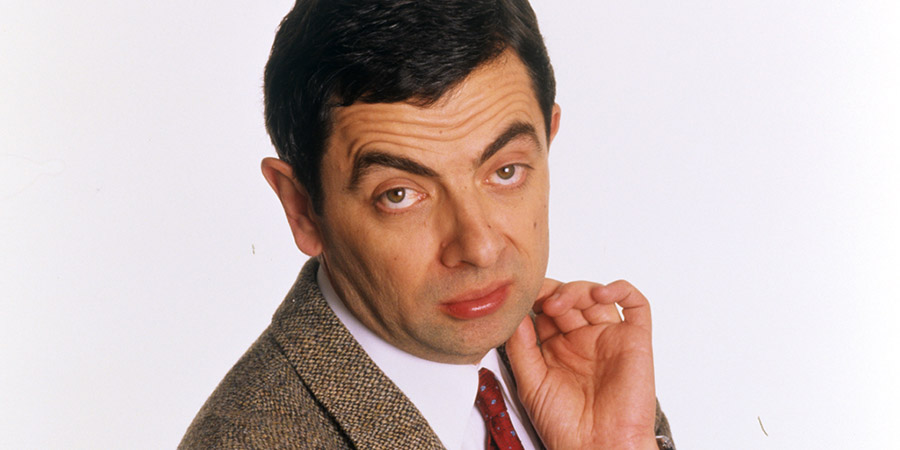 A new live action Mr Bean television programme or film could be made.
The international smash-hit comedy's creative team revealed in a documentary broadcast on Sunday night that they have recently been looking at reviving the character, played by Rowan Atkinson, with the potential of seeing him at an older age.
Happy Birthday Mr Bean was broadcast by ITV to mark more than thirty years of the character's televised escapades. Originating in live stage shows performed by Atkinson, Richard Curtis and Howard Goodall in the late 1970s, he debuted on TV on 1st January 1990, becoming an overnight comedy icon.
Richard Curtis explained: "'Old Bean' is what we're now thinking of doing. He's always had a kind of grumpy selfishness, which might adapt well."
Atkinson said: "I still like him. I suppose what I mean is I still find him funny. And I think I can still perform him. You know, dye my hair and I'm off, I think."
Howard Goodall added: "We had some meetings and some discussions, and some sort-of mini-rehearsals where we do exactly what we used to do."
Peter Bennett-Jones, the executive producer of Mr Bean and Atkinson's agent, was clear in his enthusiasm: "I hope it happens and then it'll be another opportunity to see the original Mr Bean in his original setting."
Rowan Atkinson concluded: "You must never say never."
Just thirteen episodes were originally made for television until 1995, with a fourteenth produced as a VHS-exclusive. A feature film followed in 1997, and a second followed a decade later. To date, the two movies have a combined box office take of half a billion pounds.
An animated series is also currently proving internationally successful. Running since 2002, it has accumulated 130 episodes to date, all featuring Atkinson's vocal performance, along with a number of other members of the original cast.
The revelation comes after a Radio Times interview to promote the documentary, published last week, appeared to imply there would be no return as the character in the flesh.
As reported, he revealed that an animated film based on the hit Mr Bean cartoon series is in development, but that: "I don't much enjoy playing him. The weight of responsibility is not pleasant. I find it stressful and exhausting, and I look forward to the end of it. It's easier for me to perform the character vocally than visually."
It was revealed by Netflix last month that Atkinson is now working on a new visual comedy series for them, entitled Man Vs Bee.
---
For updates, click the button below.
Share this page