Rowan Atkinson Netflix series
Rowan Atkinson to star in Netflix series Man Vs Bee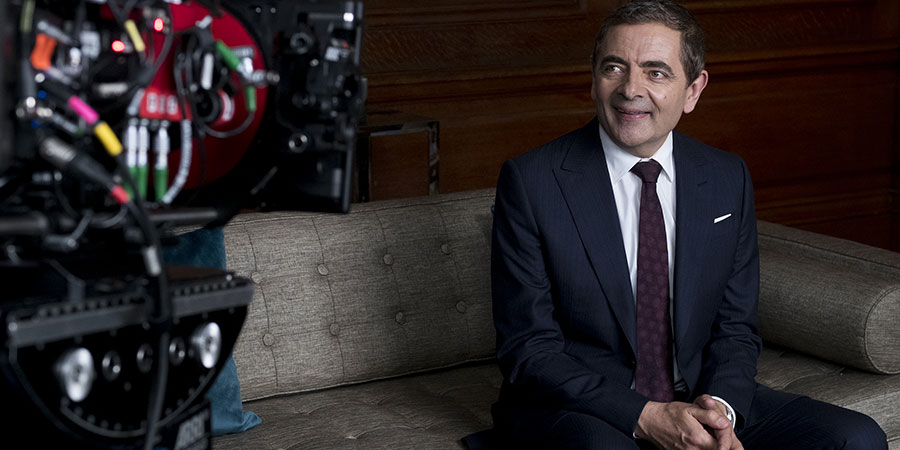 Rowan Atkinson is to star in a new physical comedy series on Netflix.
Man Vs Bee will see the Mr Bean star playing a character who battles a pesky bee.
10 episodes are to be filmed, each 10 minutes long.
Netflix says: "Renowned actor and comedian Rowan Atkinson plays a new character in this riotous comedy. A man finds himself at war with a bee while housesitting a luxurious mansion. Who will win, and what irreparable damage will be done in the process?"
Man Vs Bee is likely to be a major show for Netflix. Thanks to the Mr Bean franchise, which has hundreds of millions of fans around the world, Atkinson is one of the most recognisable comedians in every part of the globe.
His last prominent Bean portrayal on screen was in the 2007 feature film sequel Mr. Bean's Holiday, whilst he continues to voice the character in an animated sitcom. ITV is due to celebrate the character shortly with the new 30th anniversary documentary Happy Birthday Mr Bean.0
Man Vs Bee, meanwhile, has been co-created by Atkinson and Will Davies, with whom he previously collaborated on the Johnny English film franchise (pictured).
The series is one of seven new UK-based commissions that Netflix revealed today, as the streaming company doubles its investment in British content.
The platform has also commissioned The Red Zone, a football-based sitcom.
The six part series is described: "This is a comedy about football, but also not about football. Mainly it's a story about the people and the surfaces that collide in the orbit of this strange, obsessional world of bluffers, sharks and genuine talent. It's about friendship, trust and families, in a world where no one is actually your friend, where there is zero trust and where families tend to devour each other every six months."
It is being made by Neal Street Productions and executive-produced by the company's co-founder, acclaimed film director Sir Sam Mendes CBE.
Eight episodes of Baby Reindeer, a series by Edinburgh Comedy Award winner Richard Gadd have also been ordered.
Netflix confirms: "Based on a compelling true story, the hit 2019 Edinburgh Fringe one-man stage-play Baby Reindeer follows the writer and performer Richard Gadd's warped relationship with his female stalker and the impact it has on him as he is ultimately forced to face a deep, dark, buried trauma."
Horror series Cuckoo Song, teen witch show Half Bad, supernatural teen ghost-hunting stories Lockwood & Co and "mind-bending murder mystery" The Seven Deaths Of Evelyn Hardcastle are the other new formats to be confirmed.
Anne Mensah from Netflix comments: "Setting up a team entirely based in the UK was always about being able to better connect to the fantastic programme makers we have here - to provide a space for writers, producers, directors and actors that feels local, friendly and familiar but also provides talent the opportunity to make shows that will impact on a global scale. UK-made stories really do speak to the world."
No indication of filming or release dates for the series have yet been revealed.
---
For updates, click the buttons below.
Share this page