Jack Whitehall's BBC 1 Summer
BBC One announces 2 new Jack Whitehall shows
BBC One has ordered two new comedies fronted by Jack Whitehall
The stand-up will present six episodes of Sporting Nation, celebrating the history of UK sport
He'll also front a one-off special, Father's Day, visiting his irascible Dad under social distancing measures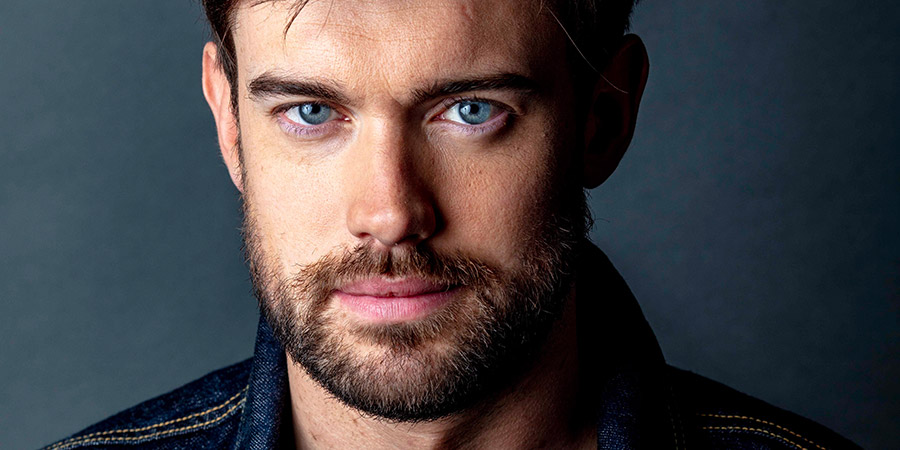 Jack Whitehall is to front two new comedies on BBC One this Summer.
Jack Whitehall's Sporting Nation is a six-part "comedy retrospective" in which the comic will "tell the story of the United Kingdom through its greatest sporting moments".
Meanwhile, Jack Whitehall's Father's Day will see the stand-up comedian visit his father and regular on-screen collaborator, Michael Whitehall, to celebrate Father's Day in the unique circumstances of lockdown and social distancing.
Producers say: "Jack will visit Michael the lockdown way by setting up on the pavement outside Michael's front door to spend some quality time together. They'll reminisce over old family photos, awkward home video footage and tell some classic Whitehall tales.
"Jack and Michael will also be catching up with a number of famous faces, taking part in a special Father's Day edition of MasterChef and surprising key workers who can't be with their loved ones this year. Let's not allow lockdown and coronavirus to ruin Father's Day this year; join Jack and Michael in making it a truly memorable one."
Kate Phillips, Controller of BBC Entertainment, says: "Many of us won't be able to observe Father's Day in the usual way this year, so we're delighted that Jack and Michael will be letting us into their very entertaining celebrations."
Executive producer Richard Ackerman quips: "I couldn't think of a better way to spend Father's Day, than with Jack & Michael (please don't tell my Dad)."
A single special, Father's Day is being produced by So Television, whilst Sporting Nation is being made by Fulwell 73. Both programmes will be co-produced by Whitehall's own company, Jackpot Productions.
Jack says: "I'm really looking forward to making these shows about two of the things I treasure most in life, my father and sport. I'm missing them both greatly under lockdown."
The BBC explains Jack Whitehall's Sporting Nation: "Jack Whitehall, the ultimate armchair fan, tells the story of the United Kingdom through its greatest sporting moments. Looking back on decades of glorious action, in this nostalgia-filled and light-hearted take on our heritage, Jack invites us to relive our most incredible sporting achievements together while exploring what our love of sport says about us as a nation.
"In collaboration with some of the UK's most exciting sports writers, Jack will take us on a journey through six themes that unite us; from loving the underdog to hating the Australians. The show will bring together rich cultural nostalgia, social commentary and top-class athleticism to create a feel-good dive into our sporting past that will remind us just how much we love it, and how we can't wait for it to return."
Whitehall promises: "The British public has lost over a hundred hours of sport this summer with the Olympics, Euro 2020 and Wimbledon being wiped off the schedule. So we thought what do people need in this barren summer and we came up with this. I've worked with some of the country's most talented sports journalists to create 6 compendiums of British sport. From Super Saturday to super overs this will be pure unadulterated nostalgia!"
Kate Phillips adds: "Jack's very funny take on our country's passion for sport is sure to give people of all ages that sporting fix we're all missing this year."
Ben and Gabe Turner of Fulwell 73 say: "Sport like life is as much about the story as the result. We feel it is a lens through which we can explore all kinds of themes and what better time to consider what our sporting obsessions say about us as a nation that right now? And who better to do it with than Jack Whitehall?"
A fourth series of Jack and Michael Whitehall's comedy travelogue for Netflix, Jack Whitehall: Travels With My Father, is understood to have been filmed in Australia at the start of this year. The streaming company has not made any comment about the programme's return, but it is expected to published on their platform in September.
---
For updates, click the buttons below.
Share this page