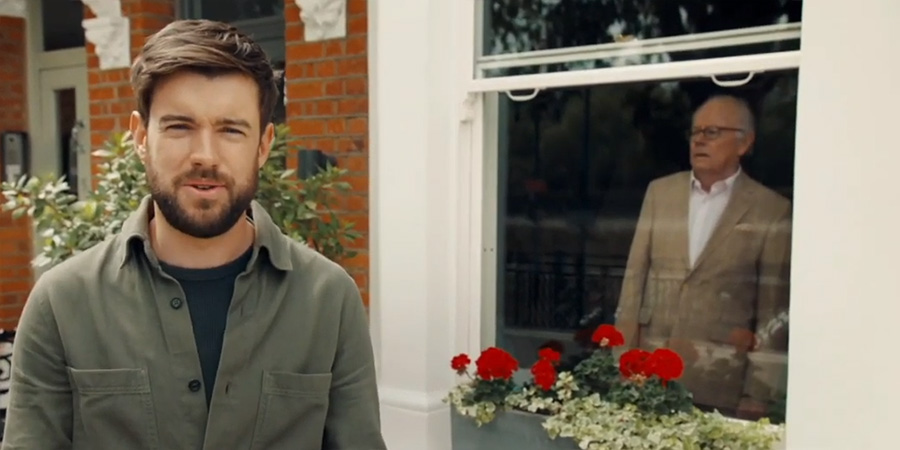 Genre

Comedy

Broadcast

Channel

Episodes

1

Starring

Jack Whitehall, John Torode, Gregg Wallace, Monica Galetti, Kriss Akabusi, Michael Whitehall, Hilary Whitehall and India Fisher

Writers

Director

Producer
Father's Day is traditionally the time we celebrate our fathers, grandfathers and father figures by coming together to spend time with one another, but that's going to be tricky for a lot of people during lockdown.
Enter Jack Whitehall, who knows the importance of maintaining a good father-son relationship, no matter how challenging the father is. He's a man who's been through a lot with his father, Michael, they've travelled the world together and he like the rest of us is going to miss being with his dad on Father's Day.
In Jack Whitehall's Father's Day, Jack will visit Michael the lockdown way by setting up on the pavement outside Michael's front door to spend some quality time together. They'll reminisce over old family photos, awkward home video footage and tell some classic Whitehall tales.
Jack and Michael will also be catching up with a number of famous faces, taking part in a special Father's Day edition of MasterChef and surprising key workers who can't be with their loved ones this year.
Let's not allow lockdown and coronavirus to ruin Father's Day this year; join Jack and Michael in making it a truly memorable one.
Production companies

Laugh track

None
Broadcast details
First broadcast

Friday 19th June 2020 on BBC One at 8:30pm

Episode length

30 minutes

Last repeat

Sunday 21st June 2020 at 11:35pm