The Windsors Series 3 guests
Miriam Margolyes, Julia Deakin and Simon Day join The Windsors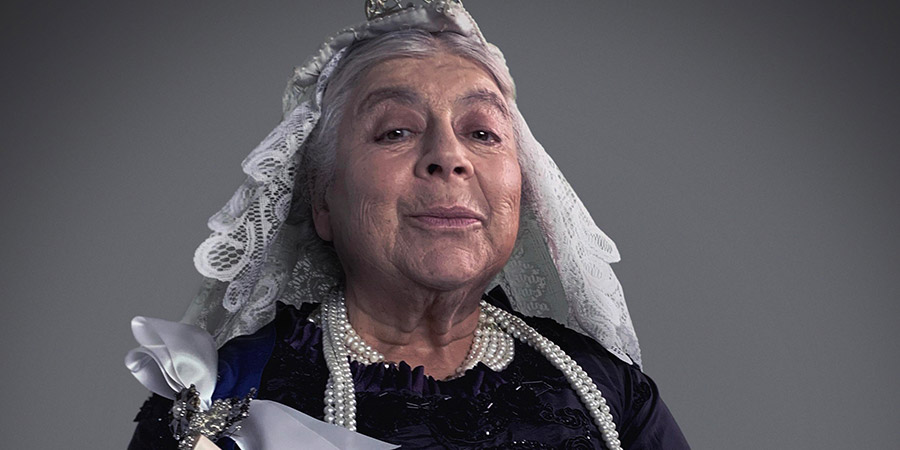 It's been revealed that Miriam Margolyes is to guest star as Queen Victoria in Series 3 of The Windsors, which starts on Tuesday (25th February).
Talking about how her character is involved in the first episode, Channel 4 says: "Wills (Hugh Skinner) is torn when the older royals decide to go on strike and Charles (Harry Enfield) tries to persuade him to join forces. When trying to make his decision Wills is given advice by a portrait of Queen Victoria, played by Miriam Margolyes.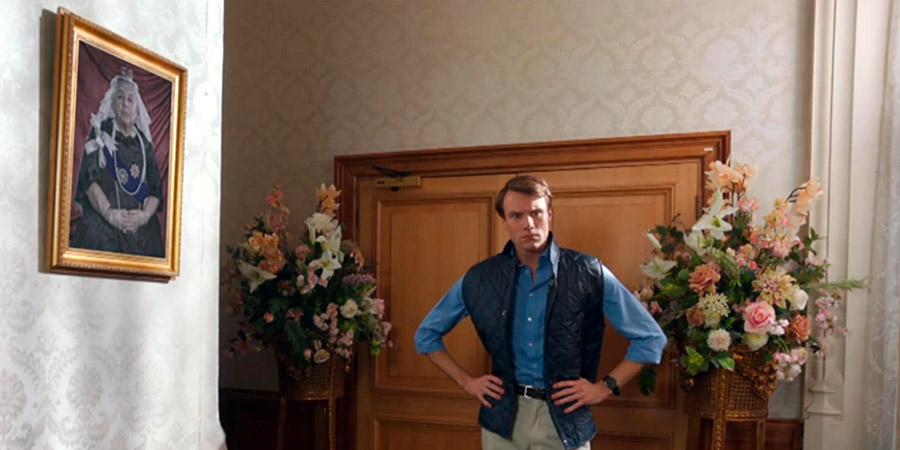 Miriam Margolyes says: "Queen Victoria has always been one of my heroes. I hope she'll forgive my irreverent portrayal."
Meanwhile Spaced star Julia Deakin and The Fast Show actor Simon Day have been signed up to play Carole and Mike Middleton.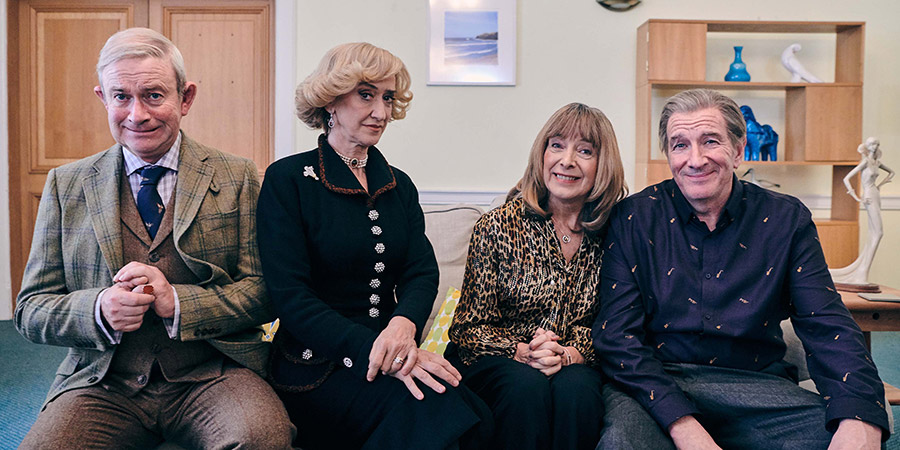 The plot of Episode 2 sees Charles and Camilla reluctantly agree to visit the Middletons' house with Wills and Kate. Channel 4 says: "While there, Charles thinks he hears Mike threatening to chop off his and Camilla's heads! Charles informs Camilla who takes matters into her own hands and plots to kill the Middletons but will Wills stop Camilla's evil plan before it's too late?"
Julia Deakin comments: "I am shocked they let me have a go at this. I love the show and everyone wonders how they get away with it, the answer is... because it's funny! Carole is a gift, an enigma wrapped in a riddle. So little footage of her actually speaking exists! Less is definitely more. The Windsors version is far from this. Mix Carole and Mike on a weekend with Camilla and Prince Charles. Oh dear!"
Simon Day adds: "Great to be appearing in The Windsors as Mike Middleton. I never thought I would get this close to the Royal Family."
The new series, which starts at 10pm on Tuesday 25th February, will see all the actors from the last series return, however Tom Durant-Pritchard is now playing Harry, as Richard Goulding was unable to film this series due to conflicting commitments.
---
For updates, click the button below.
Share this page