Brassic Series 3
Sky extends Brassic to Series 3
Series 2 of the show is due to begin in May 2020
Joe Gilgun says: "It's very relieving to know your life story isn't incredibly boring"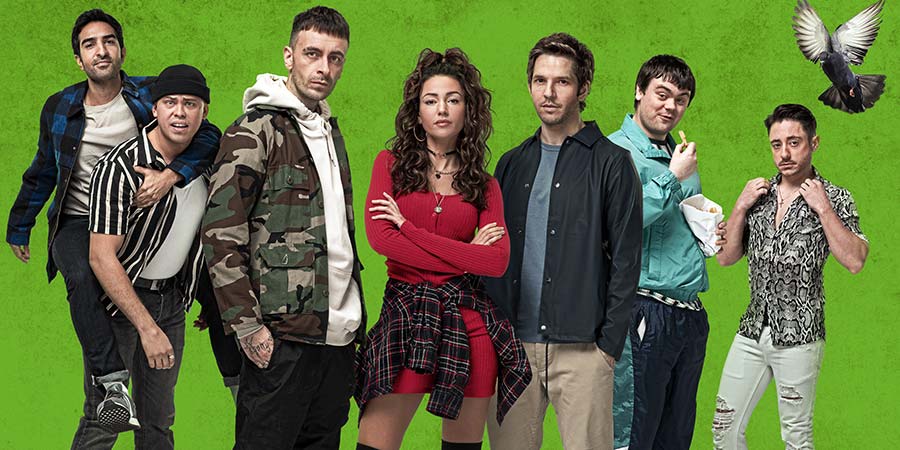 Sky One has ordered a third series of its hit new comedy drama Brassic, before the second has aired.
The channel says: "The Brassic gang will return for a third series as Sky's most successful comedy drama in years comes back with its trademark mix of the hilarious, ridiculous and deeply poignant.
Co-created by Joseph Gilgun and BAFTA-winning writer Danny Brocklehurst, the series will again star Gilgun, Michelle Keegan and Damien Molony.
The series is about a group of working-class friends finding unconventional ways to "win at life" in the semi-rural suburbia of Lancashire, and is biographically rooted in Gilgun's youth.
Brocklehurst comments: "I couldn't be more thrilled to be doing a third series of Brassic. The response to Series 1 was overwhelming as people took our gang of potty mouthed misfits to their heart. Sky has been truly amazing in its love and support and I can't thank them enough for allowing us to go again."
Joseph Gilgun adds: "I'm so grateful to everyone involved in the making of Brassic Series 1 and 2, they're some of the kindest and most resilient people I've had the pleasure of working with. Each and every one of them friends. Also the public played a huge role, it's very relieving to know your life story isn't incredibly boring. I want to thank my close friends and colleagues and the creative team."
The second series of the comedy is due to be broadcast in May. It was commissioned early last year, ahead of the Series 1 debut in August. Here's a preview of Series 2:
This news was announced at a showcase in London, which also revealed a number of other new Sky comedies. The TV network is set to release 80 original comedy and drama titles across 2020, an increase of 25% from last year.
---
For updates, click the button below.
Share this page