We The Jury USA
James Acaster sitcom We The Jury heads to America
American TV network CBS is working on a new version of James Acaster's sitcom We The Jury
The script is now being adapted by American writer and producer Dana Klein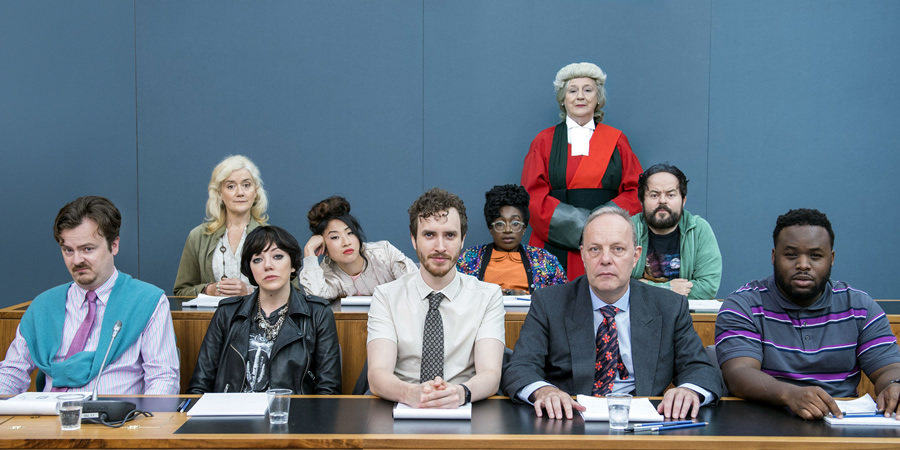 American TV network CBS is to make a version of We The Jury, the sitcom pilot written by James Acaster.
Shown on BBC Two in 2016 as part of the Landmark Sitcom season of pilots and new shows, the comedy follows "a group of idiots" who are appointed to be the jury on a murder trial. The blurb explains: "The jury are a mismatched collection of enthusiastic fools, inconsiderate bullies and self-obsessed weirdos, constantly getting distracted from the case. Add in a demob-happy judge in her final trial and this has all the ingredients of a disaster."
The cast list for the UK version included Ed Easton, Sophie Thompson, Oliver Maltman and Diane Morgan.
The BBC declined to order a series, however it seems that the project now might have a future in the US.
Production company Big Talk are now working with CBS Television Studios to make a new pilot for American audiences. This will be the second attempt, following on from a 2017 pilot.
Writer and producer Dana Klein, who has previously worked on comedies including 9JKL and Fresh Off The Boat, will oversee the project, with The Odd Couple writer Stephanie Darrow working on the script adaptation.
James Acaster will act as an executive producer on the project.
Speaking to BCG in an interview at the time of the pilot, the comedian spoke about how he already had a series mapped out. "I've had to plan out quite a long way in advance to show where the whole thing would go. It's quite weird, because normally I guess you'd write a pilot, see if you get a series and then take it from there, whereas I kind of know already what would happen about four series ahead, as I've have to prove that this idea can sustain."
The new version will likely have a different tone than the UK original. Deadline reports: "The comedy, originally sold and developed as single-camera, has been picked up to pilot as hybrid. The move is similar to last year's format-change for comedy The Unicorn, which was developed by CBS/CBS Studios as a single-camera but picked up to pilot as a multi-camera."
Details on whether it will become a CBS series will be known once the pilot has been made.
Below is a clip from the UK version:
---
For updates, click the button below.
Share this page