Sandylands on Gold
Gold announces new sitcom Sandylands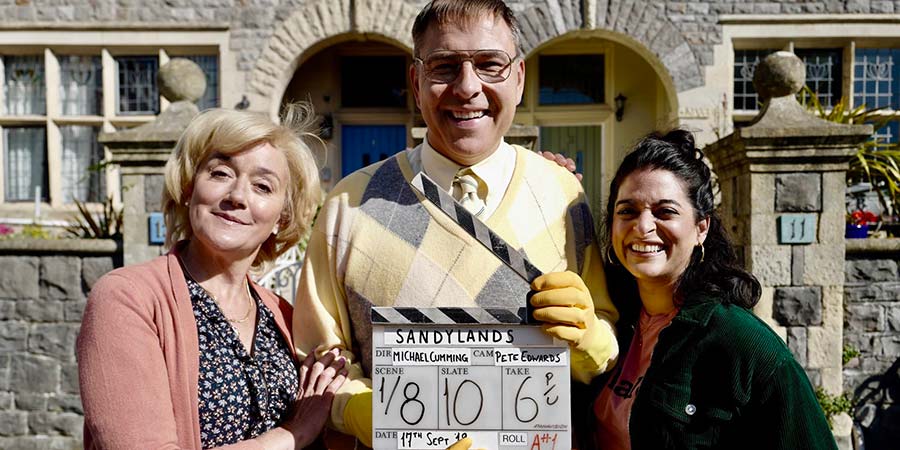 UKTV channel Gold has announced a new sitcom called Sandylands.
Set in a seaside town, the comedy features a star cast that includes Sanjeev Bhaskar, David Walliams, Sophie Thompson, Craig Parkinson and Simon Bird.
Filming begins today on three episodes.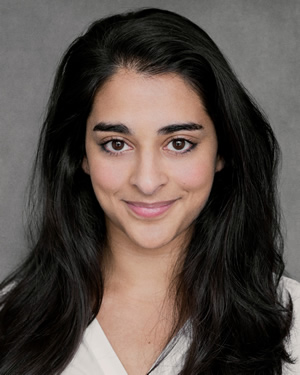 Natalie Dew, who starred in the West End stage adaptation of comedy film Bend It Like Beckham, will take on the lead role of Emily Verma, a woman who is forced to return to her hometown when her dad goes missing.
Producers explain: "Twenty-seven-year-old Emily Verma is living the high life (or so she tells herself) in London, having escaped the clutches of Sandylands - her seaside home town where her semi-estranged father Les Vegas remains a local celebrity as arcade owner and self-proclaimed 'King of the Strip'.
"However, when Sandylands becomes headline news after a bloodied pedalo is washed ashore (a bit like the Marie Celeste, but on a smaller scale) - a pedalo last hired by Les - Emily is forced to make a reluctant visit home, where she quickly discovers that all is definitely not what it seems in her old stomping ground.
"With Les declared 'lost at sea', Emily is charged with putting his affairs in order, organising his memorial and selling the family home. In the process of doing this she is befriended by oddball next door neighbours Derek Swallows and his wife Jeannie.
"Emily also becomes reacquainted with her old best friend and extreme hedonist Tina, who holds the local record for most saveloys consumed in under three minutes; local nightclub owner Terry Chino; and former childhood crush Nathan.
"Unbeknown to Emily however, her every move, and every subtle twitch of a curtain at her family home is under the constant scrutiny of a mysterious one-eyed man, who's recently arrived in Sandylands and works for the life insurance company that's due to pay out over Les's unfortunate demise."
Sanjeev Bhaskar will play Emily's father, with David Walliams and Sophie Thompson as the Swallows. Craig Parkinson will play Terry Chino, Simon Bird takes on the role of Nathan, and Harriet Webb plays hedonist Tina. There are also regular roles for Hamza Jeetooa and Bronwyn James.
The three-part series has been written by Martin Collins and Alex Finch from sketch group This Glorious Monster, and it is being directed by Toast Of London's Michael Cumming.
King Bert Productions, the company co-founded by David Walliams, is making the sitcom.
Commissioner Pete Thornton says: "We're thrilled to be working with the hugely talented team at King Bert on this highly original three-parter. As a father/daughter relationship comedy with a twist, this series breaks more ground for comedy originations on Gold. The quality of the cast is a testament to the range of brilliantly drawn characters that Alex and Martin have created and we're very much looking forward to diving into the mysterious waters swirling around Sandylands."
Gold's Gerald Casey adds: "We're really excited to be bringing the Gold audience this fresh and funny comedy. The team, in front and behind the camera, are experts in their field so I can't wait to watch it!"
Jo Sargent, the executive producer for King Bert, comments: "We're delighted to be working with Gold to bring this three-part series to life. Martin and Alex have written a brilliant comedy that celebrates the great British seaside; full of laughs, twists and turns and seagulls. We can't wait to introduce the world to Sandylands."
Sandylands will air on Gold in 2020.
2nd October update: Hugh Bonneville joins the cast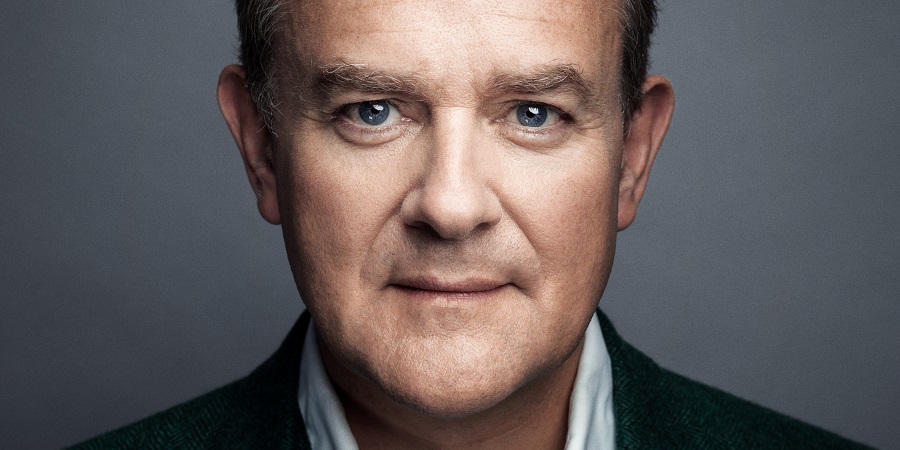 W1A and Paddington star Hugh Bonneville has joined the cast. He'll play the "mysterious one-eyed man".
He comments: "Sanjeev Bhaskar disappearing at sea on a pedalo? How could I possibly miss out on the opportunity of a trip to the seaside to help with the investigation?"
---
For updates, click the button below.
Share this page