Rob Beckett Savage Socials
Rob Beckett to host social media highlights show
Rob Beckett will present highlights from social media on a new E4 series
Rob Beckett's Savage Socials will deliver "social media's most topical, hilarious and outrageous content"
Ten episodes have been ordered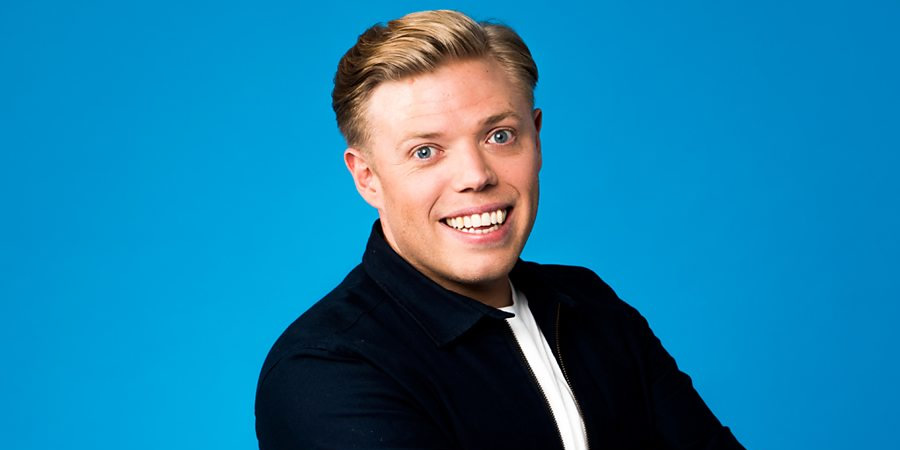 Rob Beckett will host a new series on E4 that presents viewers will highlights from social media.
Rob Beckett's Savage Socials - currently a working title - will see the comedian "diving head-first into a pool of social media's most topical, hilarious and outrageous content, all while offering the most savage commentary on TV".
Producers Thames explain: "Each episode will see viewers taken on a fast-paced joyride through Rob's 'savage feed', a catalogue of the latest memes, digital blunders and celebrity socials from the previous week. Any celebs who think their embarrassing Snapchats and Instagram stories are a thing of the past better think again, as Rob takes on the most hilariously banal and attention seeking content you missed from the last week."
An initial eight weekly 45 minute episodes, due to be shown on E4 later this year, will be followed by two one-hour end of year specials, featuring "the same cheeky, irrepressible audacity".
Rob Beckett says: "I'm absolutely buzzing that Savage Socials has been commissioned for E4. Social media is one of the best and worst things to happen to humanity and it's about time there was a show that rinsed the good, the bad and the celebrity. After seven series taking the mick out of famous people on dates on Celebs Go Dating and over 334 hours in the voice over booth (actual amount of hours. Yes really. 14 days. Yes really) I think I'm fully qualified to rinse celebs and anyone or anything on social media. I can't wait."
Jonny Rothery, Commissioning Editor for E4, comments: "We're delighted to be working with Rob on another project for E4. Celebrity social media posts are often a cultural barometer but more often worthy of a good ribbing. So under Rob's guidance, we're looking forward to keeping up with the week's news whilst having a laugh at the more unfortunate posts out there."
Phil Harris, Creative Director at Thames added: "Rob has had several years of training teasing stars on Celebs Go dating, so we at Thames are excited to build on that success with a truly topical takedown of the silly world of social media."
---
For updates, click the button below.
Share this page