Fearne Cotton quits Juice
Fearne Cotton leaves Celebrity Juice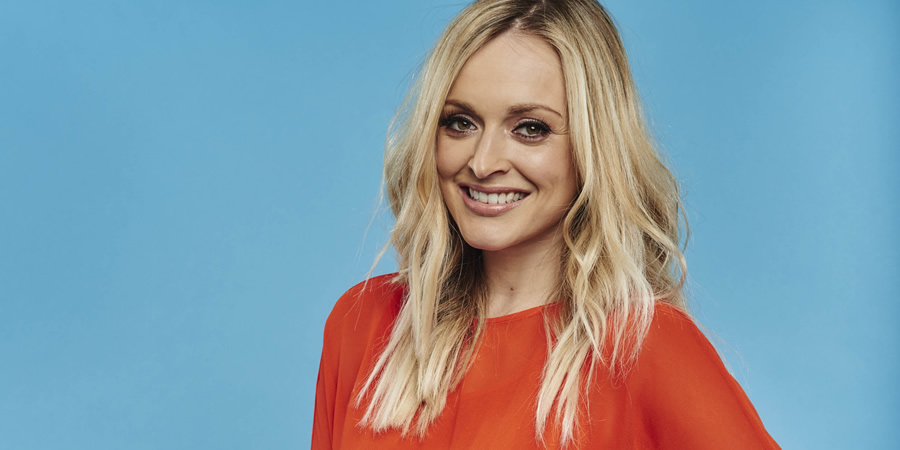 Fearne Cotton, who has starred as a team captain on Keith Lemon's ITV2 panel show Celebrity Juice for a decade, is to leave the show.
In a statement she said: "After ten years of complete fun, I have decided to leave Celebrity Juice. It has been a joy to be part of this magnificent show and I wish the team the very best in future series."
It is reported the presenter is looking to change her image and disassociate herself with the bawdy humour of Celebrity Juice. Cotton has started to write wellbeing books, with titles such as Happy: Finding Joy In Every Day And Letting Go Of Perfect. Her next book, titled Quiet: Learning To Silence The Brain Chatter And Believing That You're Good Enough, has just been released.
Her next TV project will be presenting BBC Two interior design competition Project Interiors.
Cotton has starred in nearly 200 episodes of Celebrity Juice since it launched in September 2008. She has however had two series away from the show for maternity leave, with Kelly Brook standing in for her in Series 9.
Holly Willoughby, who has been a regular on the show alongside Cotton from the start, took to Instagram to pay tribute to her fellow captain, typing "I'm going to miss you being on the other side of my banana... thank you for 10 years of laughter..."
Meanwhile, the character Keith Lemon posted a statement saying "Fanks for the fun times. Love you deeply!"
End of an era! Gonna miss @fearnecotton Fanks for the fun times. Love you deeply! Good luck with your next chapter! I hope one day we'll play again. But the show must go on. Me and Holly... https://t.co/YRQRxdM3U5-- Keith Lemon (@lemontwittor) December 18, 2018
Celebrity Juice will return for Series 21 in 2019, although there is no word yet on whether a new permanent team captain will be appointed. Gino D'Acampo has, in recent years, appeared as a regular panellist on the show, and was team captain across Series 14 when Cotton was away.
---
For updates, click the button below.
Share this page