Go 8 Bit DLC
Dara O Briain's Go 8 Bit spin-off to be launched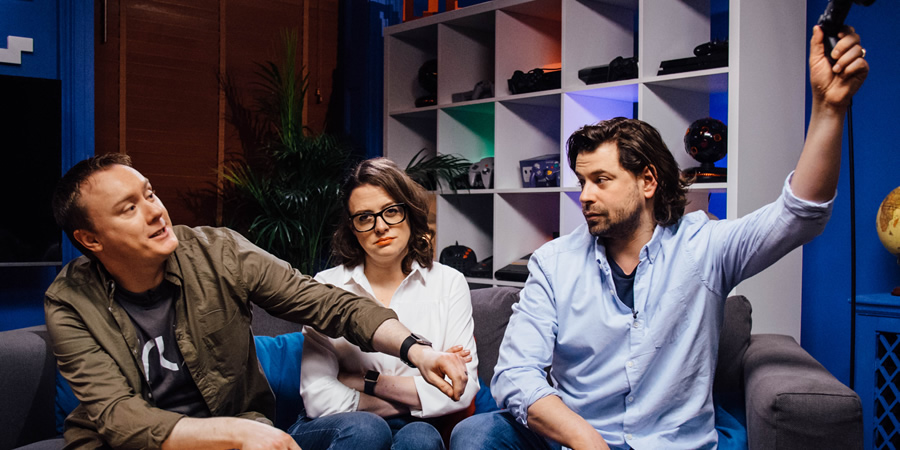 Dave has announced that Series 2 of computer games comedy Dara O Briain's Go 8 Bit will launch on Monday 15th May. The channel will also launch a new companion show the same night, to follow immediately after the main show.
The ten-part Go 8 Bit DLC will be hosted by the main programme's "resident games expert" Ellie Gibson, and involve team captains Steve McNeil and Sam Pamphilon. Each half-hour episode will feature "lively debates and reviews covering the history of video games".
Guests set to take part in Go 8 Bit DLC include Susan Calman, Jamali Maddix, writer Rhianna Pratchett, musician Scroobius Pip and Harry Potter's Weasley twins, James and Oliver Phelps.
Dara O Briain will also 'pop in' each week to discuss one of his favourite games of all time.
The spin-off show is named after downloadable content (DLC); additional features that are created for an already-released video game.
Ellie Gibson says: "I am very excited to be hosting Go 8 Bit DLC. I'm hoping it will offer an extended and enhanced user experience, so it's just like regular DLC, except we're not asking anyone to pay £7.99 for some new hats."
Iain Coyle, UKTV senior commissioning editor, comments: "After the great success of Go 8 Bit, it's a logical move for us to further engage with the gaming audience. Go 8 Bit DLC is a great fun show on its own terms and I'm delighted that we're also extending our relationship with Ellie, Steve and Sam."
Steve North, Dave general manager, adds: "Both Go 8 Bit and DLC come from a place of real love for gaming, yet at the same time they can be enjoyed by both gamers and non-gamers alike. They're a perfect example of how we're continually looking to innovate with Dave's programming."
Executive Producer Donald Taffner Jr. from production company DLT Entertainment says: "We are excited to be producing a second video game based show using the same team that initially developed Go 8 Bit. It is an honour that Dave has expanded the brand with the commission of Go 8 Bit DLC after only one series, and a testament to the popularity of Go 8 Bit."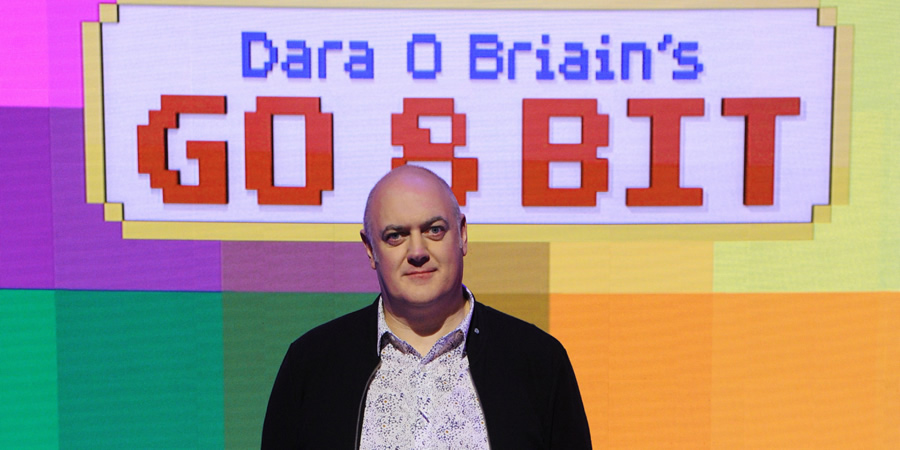 Series 2 of the main show, Dara O Briain's Go 8 Bit, will feature guests including Vernon Kay, Russell Kane, Sara Cox, Lolly Adefope, Richard Osman, Rob Beckett, Edith Bowman, Gemma Cairney, Bec Hill, Elis James, Zoe Lyons, Sara Pascoe, Jon Richardson, Daniel Sloss, Ellie Taylor and Robert Webb.
The channel says: "Once again, they will be bringing their favourite games to play, while also testing themselves against some of the weirdest and best titles and tech from the gaming world. Games played range from classics like Mega Man 2 and Lemmings to cult titles like Octodad and Goat Simulator, up to modern-day bestsellers such as Angry Birds and Uncharted 4."
Dara O Briain's Go 8 Bit will launch on Dave on Monday 15th May at 10pm, with Go 8 Bit DLC on at 11pm. A third series of Dara O Briain's Go 8 Bit has already been ordered.
Share this page