Morecambe & Wise Forever
New Morecambe & Wise documentary series for ITV3
ITV3 will broadcast new two-part documentary series Morecambe & Wise Forever over the Easter weekend
The show will include contributions from Eric's wife Joan and sons, Gary and Stephen, and daughter Gail
The show will also show recently found photos, images which have been never been seen in public before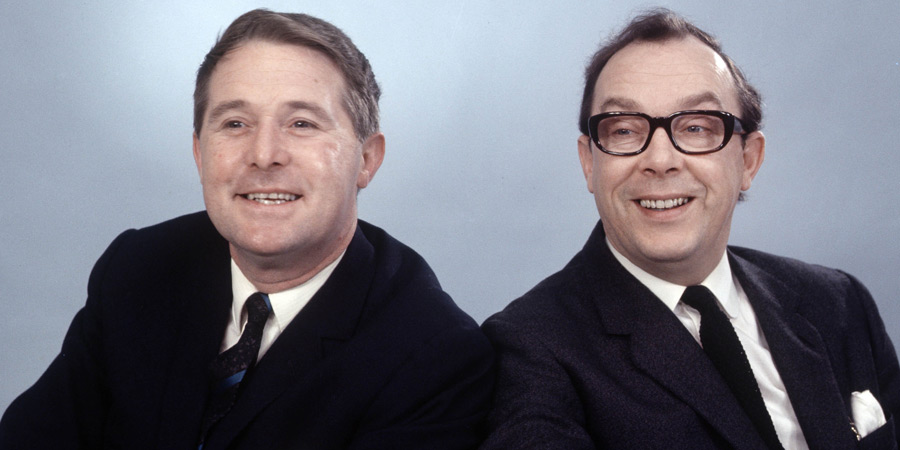 ITV3 will broadcast Morecambe & Wise Forever over the Easter weekend.
The new two part documentary series follows on from ITV3's previous 'Forever' shows on Les Dawson, Rising Damp and Carry On.
Morecambe & Wise Forever, which will be narrated by Martin Clunes, will hear stories told by those who knew Eric & Ernie best - including Eric's wife Joan and sons, Gary and Stephen, and daughter Gail.
The show will also reveal recently found photos of the duo, images which have been never been seen in public before.
In the show, for the first time, Gary and Gail go back to the house in Morecambe where Eric was born, and there's a reunion with Eric's chauffeur and a ride in his original Rolls Royce around Eric's home town.
The first episode covers the early years of Morecambe & Wise - from their childhood dreams to the growing friendship that would ultimately change the world of comedy. It includes an interview with Mary Naylor, the former child performer, who was there on the day that Eric and Ernie performed in public for the very first time.
The second instalment will cover their golden age on the small screen with particular emphasis on their iconic TV series and Christmas specials, as Gary reveals how the Morecambe family watched this most festive of treats themselves.
Other contributors to the episodes will include Sir Michael Grade, Anita Harris, Hannah Gordon, Millicent Martin and actresses Suzanne Lloyd and Fenella Fielding.
Executive Producer Mark Robinson says: "There have been many documentaries about Eric and Ernie before, but the fantastic thing about the Forever brand is that for the first time it gives us the unique opportunity to mix biography with travel - visiting the locations which made Morecambe & Wise the much-loved duo we came to know and love.
"We were also delighted to stumble upon never before seen photos of their career in the movies - it was a real pleasure to reveal these behind-the-scenes images, for the first time, to some of the people closest to Eric and Ernie."
ITV commissioner Satmohan Panesar adds: "Morecambe & Wise entertained a generation and are regarded as one of the greatest comedy double acts Great Britain has ever seen. This new two part documentary in the 'Forever' series takes us on a journey from the very beginning right through to their golden years."
Morecambe & Wise Forever will be broadcast on the 15th and 16th April, with their 1966 movie That Riviera Touch also set to be repeated on ITV3 that weekend.
Share this page