Channel 5 orders immigration mockumentary Borderline
Channel 5 orders immigration mockumentary Borderline
Channel 5 has ordered new comedy series Borderline
The series is an improvised mockumentary following border control agents
Ralf Little, who is working on the show, says he'd like to see Two Pints return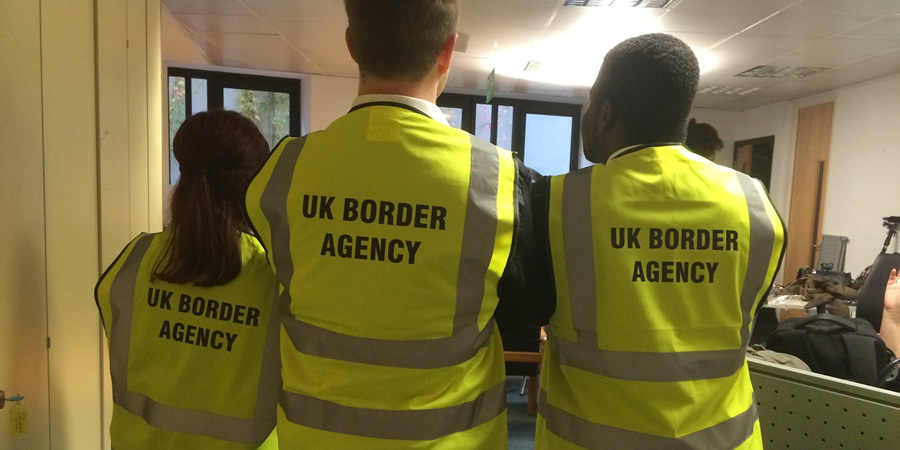 Channel 5 is working on a new comedy series, as it moves into commissioning original British comedies once more.
Borderline is described as a mockumentary format based on "the hottest topical issue in Britain today: immigration".
The news was revealed by Royle Family star Ralf Little, who is working on the six part series through his production company Little Rock Pictures.
Talking to the Press Association, he explained: "It's all improvised. It's a spoof mockumentary based loosely on the show UK Border Force, and shows of that type.
"It's about a group of border agents and the minutiae of their job and how they try and do it as best they can whilst getting it wrong. I wish I could tell you if the scripts were any good but there aren't any. It's going to be interesting!"
The show's Facebook page explains: "The basic plot elements of the show are scripted, then the cast and celebrity guest-stars improvise the dialogue."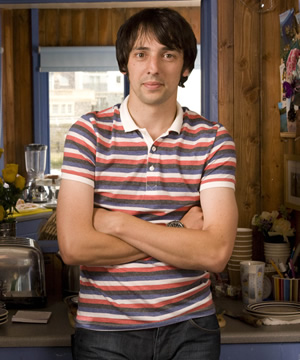 Borderline has been devised by Michael Orton-Toliver and Chris Gau, and is directed by Stephen Pipe. The cast list comprises of Briony Redman, Joseph Morpurgo, Paul Foxcroft, Phil Whelans, Rachel Parris, Brendan Murphy, Amy Cooke-Hodgson and Inel Tomlinson, plus Chris Gau, Michael Orton-Toliver and Ralf Little.
Channel 5 has confirmed the commission, and is expected to reveal further details at a later date. It will be the network's first original narrative comedy series since it aired Suburban Shootout and Angelo's in 2007.
The Press Association also asked Little about whether, in light of the current trend for resurrecting sitcoms, he would like to see Two Pints Of Lager And A Packet Of Crisps return. The BBC comedy, which launched in 2001, has now been off air for five years. The actor replied: "Until you've just asked that I've not even considered it."
Speaking about whether it would be possible, he added: "It's trying to get the schedules together to be honest. Kathryn [Drysdale]'s career is doing great, she's busy doing films; Will [Mellor]'s gone from strength to strength in dramas; Natalie [Casey] is a big musical star now; and, of course, Sheridan [Smith]'s just basically sitting at home counting her Baftas. So we're all busy."
Contemplating the idea further, he added: "But it'd be fun wouldn't it? Let's all admit to each other that it would be a lot of fun!"
Share this page