BBC Three picks up Nick Helm's Channel 4 pilot, Uncle
BBC Three picks up Nick Helm's Channel 4 pilot, Uncle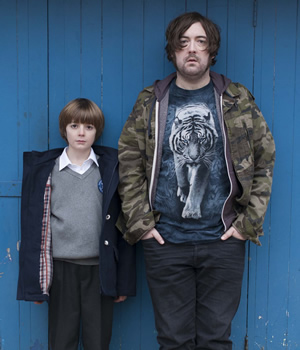 BBC Three has commissioned a sitcom starring musical stand-up comedian Nick Helm.
A pilot episode of Uncle was broadcast in December as part of a strand called Four Funnies - by Channel 4, but it is BBC Three that has jumped in to order a series.
Produced by Baby Cow, the sitcom sees singer-songwriter Helm starring as Andy, "the world's most irresponsible uncle". Andy is described as "a dissolute out-of work musician", who forges an unlikely alliance with his 11-year-old nephew after being morally blackmailed into looking after him by his chaotic sister, Sam, played by Daisy Haggard.
Producers say: "Not a natural with either kids or responsibility, Andy tries to keep his new charge out of trouble whilst being knee deep in it himself."
The series will be both written and directed by Oliver Refson.
Helm is currently best known to TV audiences for his aggressive musical performances on BBC Three's comedy showcase, Live At The Electric. Uncle will be his first TV series. The format's jump from Channel 4 to the BBC follows the move of Shane Allen, formerly head of comedy at Channel 4, to become the BBC's Controller of Comedy Commissioning.
Announcing Uncle alongside a number of other commissions today, Allen commented: "This wide range of shows and new talents cement BBC Three's place as the key channel for emerging comedy stars. Nick Helm is the most exciting writer/performer I've seen in years."
BBC Three controller Zai Bennett said: "New British comedy is king on BBC Three, so I'm delighted to be able to announce we've commissioned Nick Helm's first TV series, Uncle."
No further detail is available at present, but the series is likely to consist of 6 episodes and be broadcast late in 2013 or early 2014.
Share this page