BCG dropped in on Brimlington Hospital to meet some of the staff featured in a new BBC programme about the work going on in the NHS...
Susan Mitchell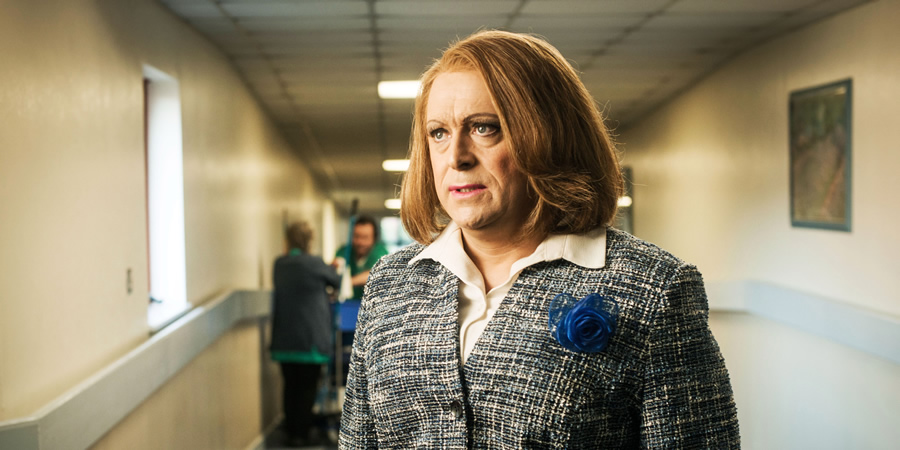 Susan Mitchell is the manager at Brimlington Hospital. She may be struggling with an all-time low approval rating, but she truly believes she is delivering the best for the hospital, whether it's with award events, video conferencing or PR stunts.
Do you feel you are putting the patients needs first?
In this hospital every patient is equal. Which is actually something I'm looking to change. Look at the trains. They're all allowed first and second class passengers, why can't we have the same with patients? A lot of my inspiration actually comes from the railways and how well they're managed.
I try not to give the patients names because it tends to humanise them. I like to identify them by traits instead. It's like farmers, they don't name their pigs because they know, in a week or so, that pig will be sausages.
Do you think you're appreciated at the hospital?
Oh, you know, it would be great if my efforts were recognised by distinguished business leaders, say someone like Deborah Meaden, that would mean so much more than patients or staff who don't see the bigger picture like me. They've only experienced the hospital from the inside which is bound to give them an imbalanced view.
I'm actually great at pitching business ideas. Nobody ever forgets my presentations. I often hang around afterwards to listen in and see what people thought, and I regularly hear "what a pitch!"
How would you describe your management style?
A great manager has to delegate but you can still take the credit. It's a bit like the Mafia. The godfather at the top doesn't get his hands dirty and do any actual killing, but they get the respect for it. It's the same here. Not when people die. That's nothing to do with me. That's the doctor's fault.
I like to promote healthy eating amongst the staff, but I don't believe it's as important as a healthy morale. If a staff member dies for example, you can always hire another one. If they lose their belief in me however, that's much harder to replace, and that would be a real tragedy.
Ivan Brackenbury
Ivan has been volunteering at Brimlington Hospital for over 20 years. He works on the hospital's internal radio station.
How important do you feel the radio station is to the hospital?
This hospital radio station is the most vital piece of equipment in the entire hospital, because it makes people happy - me for one! I mean the money could go towards life support machine or iron lung or something, but I've seen people on them things and they look really miserable.
You've been working on the station for many years now. Did you ever aspire to make it to a local or national radio station?
I've been here 23 years. I've had my chances to go to other radio stations. I used to be part of a double act - The Bonkers Brothers. Andy now works at Radio Zenith and they're the largest digital radio station in the North Midlands. But is Andy doing breakfast, daytime and drivetime like I am? No! He did always say there'd be a job for me at Zenith if I ever wanted it - talk about trying to get rid of the competition! Nice try Andy!
Ian D Montfort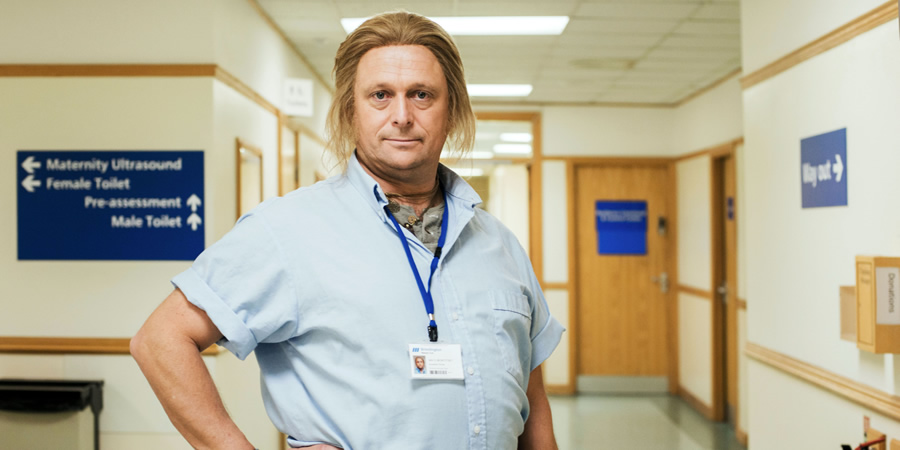 Ian is a Porter at the hospital, but considers his main duty to be an in-house spirit medium and psychic healer for the staff and patients.
Do you feel you have a connection with the patients?
I'm very humble about my gifts. Just helping people communicate with the legions of the dead like some kind of God is enough for me.
I do prefer dealing with the older patients though, as they have more friends that have crossed over that need to talk to them. And, of course, they themselves are much closer to the other side... especially as we approach winter.
Do you feel you get respect from people in the hospital?
I think they will do anything to stop me using my gift and holistic medicine. Doctors for years have had the cure to the common cold, but they won't let us have it otherwise they'd be out of a job! They've cured all those things for themselves you see... I've been working at this hospital for 8 years and I've yet to see a doctor in here with the flu. Ask yourself why!
Father Kenny Mercer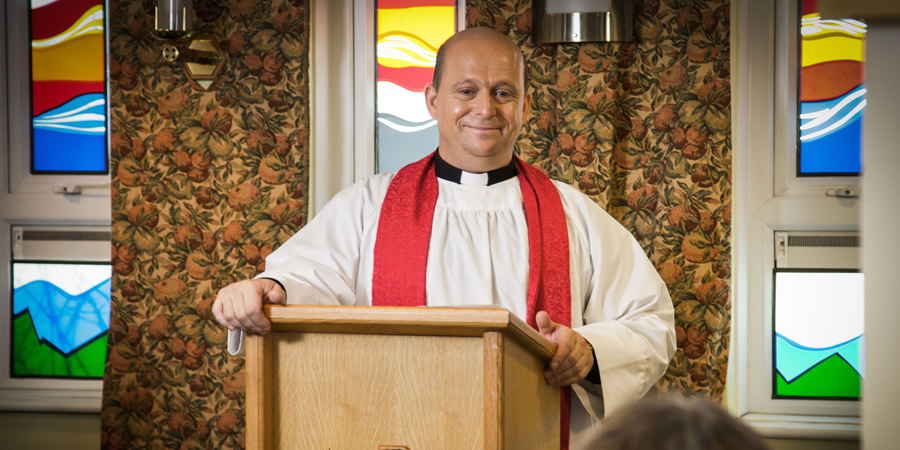 When Kenny was choosing his career, it was a tough decision between stand-up comedy and priesthood... but he has ended up as the resident hospital chaplain at Brimlington.
Tell us a bit about yourself, Kenny.
I guess you could say I'm a triple threat! Comedian. Singer. Musician. Great cook. Actor. Poet? Great with kids. I go to the gym. Good public speaker. Kind to animals. I don't smoke. What else... Oh yeah! And I'm a Vicar!
Can you tell us a little about your sermons in the chapel?
I do put a lot of comedy in to what I do, I think that's really important so the atmosphere in my chapel is like a comedy club. So if anyone comes in late or has to get up to go to the toilet I do let 'em have it. Now most of them would rather sit there and hold it, so we've had a few accidents!
I love the hospital chapel, especially since we upgraded the Sky Movies. But really, nothing beats getting out there and spreading the Lord's word. It's like a sailor on shore leave. You feel cooped up after a while, it's nice to get out and have some fun. Not sexual. I'm celibate through choice; not mine!
Where do you get your material from for your sermons?
You know where. Life. Just everyday stuff, like an overheard conversation, a stand-up DVD, John Bishop's biography. Sometimes a joke will just stand out and I'll be like 'I'll use that.'