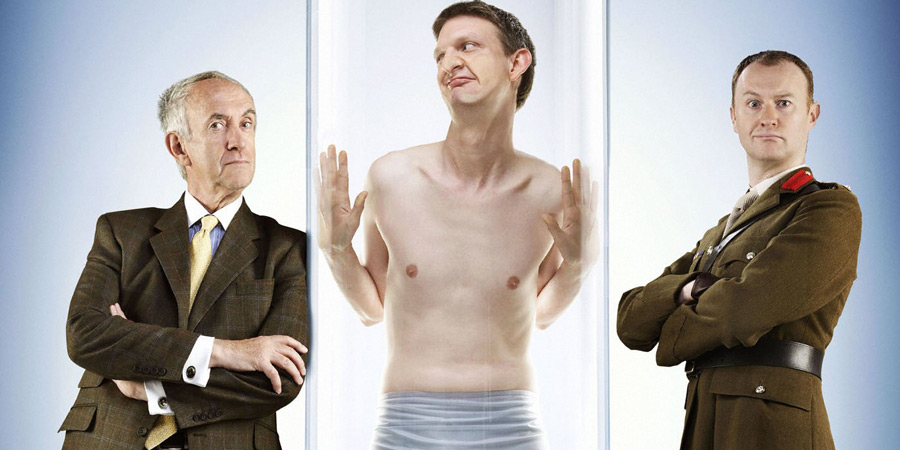 Genre

Sitcom

Broadcast

Channel

Episodes

Creator

Starring

Writer

Director

Producers

Adam Chase and Ash Atalla
Clone opens with brilliant scientist Dr. Victor Blenkinsop unveiling the result of his life's work: The first human clone. Intended to be a prototype super soldier who will eventually replace Britain's volunteer army, the Doctor quickly realises his super weapon is more likely to hug someone than shoot them.
Clone is a classic 'fish out of water' comedy revolving around the education of an innocent who is seeing and experiencing our world for the first time. It might also be described as a 'buddy comedy' about a modern Dr. Frankenstein and his monster.
Production company

Laugh track

Live audience
Location
View recording details
Broadcast details
First broadcast

Monday 17th November 2008 on BBC Three at 8:30pm

Last new broadcast

Monday 22nd December 2008 on BBC Three at 8pm

Length of episodes

30 minutes
Website links