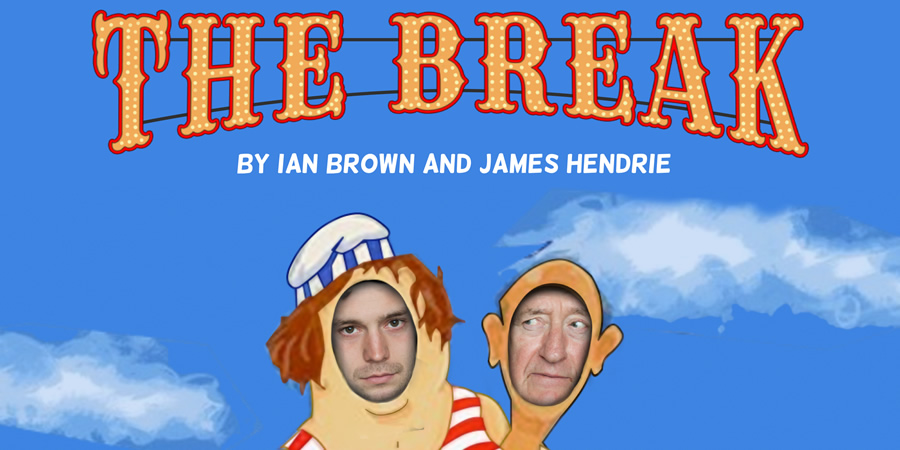 Genre

Sitcom

Broadcast

Channel

Episodes

Starring

Philip Jackson, Tom Palmer, James Northcote, Alison Steadman, Mark Benton, Shobna Gulati and Rasmus Hardiker

Writers

Director

Producer
The Break is set in the fictional Yorkshire coastal town of Flamford - the seaside town sanity forgot - and features retired resident, Jeff Whittaker and his estranged London-bred financial whizz-kid nephew, Andy Chambers, who has arrived unannounced and stressed-out in desperate need of peace and quiet.
Andy gets neither of these as Jeff takes it upon himself to cure all of Andy's ills in a series of comic and poignant adventures around the town. Each week they meet Jeff's regular friends, Fish Shop Frank, Pest Control Supervisor, Corinne who has an 'arrangement' with Jeff every second Thursday, and Joyce Rickles from The Copper Kettle Café, who is constantly startled by everything, most of all her flamethrower toaster.
Over the first series, Jeff and Andy form an unlikely double act and whether it's trying to claim a free dinner at the local posh hotel or attempting to recycle a fridge, there are a host of Flamford residents getting in the way, from pompous self-interested Derek Horrox The Mayor, and punctilious and pedantic PC Clarke to extremely-pleased-with-herself local minister, The Reverend Beverley.
When Series 2 begins, Andy has been living with Jeff for a few months now, and their relationship has developed into one of edgy tolerance. Andy is now more likely to push back against Jeff's wiles and schemes, and Jeff is less wary of pushing Andy too far.
Many of the characters we met in Series 1 will return. Corinne, Jeff's on-off lover (mostly 'on') has yet to find her sense of humour. Fish Shop Frank is still frying with a smile, dishonest pensioner Mr Truepenny still has his eye out for a dodgy deal, and vicar-with-a-past, The Reverend Beverley is still hoping for a regular slot on Thought For The Day. Other returning characters will include Derek Horrox The Mayor, his close friend, Peter Humfriss, the Town Crier, and Andy's long term ex, Liz - the niece of Fish Shop Frank's sworn rival... Frank.
Production company

Also known as

Laugh track

None
Broadcast details
First broadcast

Monday 30th May 2016 on BBC Radio 4 at 11:30am

Last new broadcast

Monday 18th June 2018 on BBC Radio 4 at 11:30am

Length of episodes

30 minutes

Last repeat

Friday 3rd April 2020 at 5:30am on Radio 4 Extra