Meera Syal as Ummi Kumar
Meera Syal to bring back Granny Kumar on Radio 4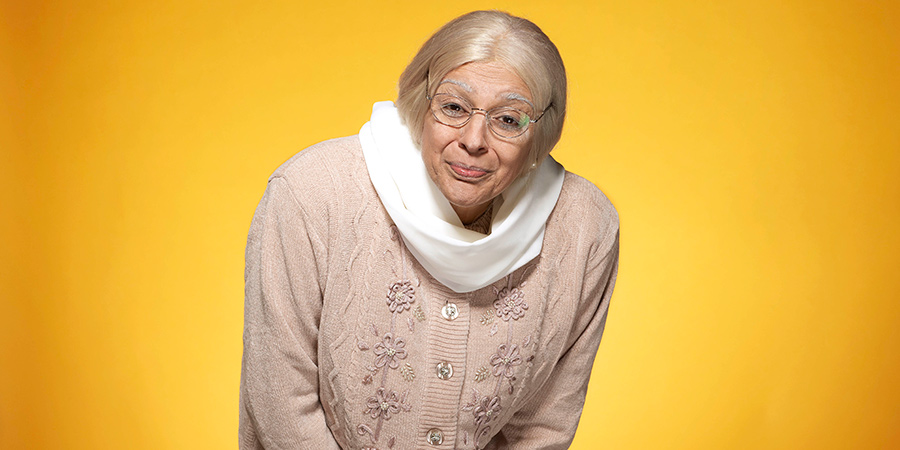 Meera Syal is to reprise her Granny Kumar character for a Radio 4 chat show next year.
The writer and actress, currently filming an undisclosed role in the second series of Sky's police sitcom Code 404, will once again play the character of Sushila, the Kumars' "Ummi", in her own comedy format.
Co-starring Sanjeev Bhaskar, Indira Joshi and Vincent Ebrahim, The Kumars At No. 42, was a semi-improvised sitcom-cum-chat show that focused on a British-Indian family living in Wembley, London, who were enabling adult son Sanjeev's dream to become a television presenter by welcoming celebrity guests into a TV studio built in their back garden.
Running for six series from 2001 to 2006, initially on BBC Two and later on BBC One, the show won two International Emmys and spawned several adaptations around the world. Revived on Sky 1, it was brought back as The Kumars for a single series in 2014 (pictured).
"I got to play the most fun character, this very naughty Ummi who basically was a loose cannon," Syal recalled in an interview with The United Kingdom Punjab Heritage Association's Book Club. "The greatest joy for me was that so much of that show was improvised. You don't get a chance to use those skills very often, particularly on television.
"But we just used to fly by the seat of our pants. We'd have a lot of questions ready for the guests. But obviously you don't know how the guests are going to answer ... you just had to ride it like you were surfing and see where it went. It was so exhilarating."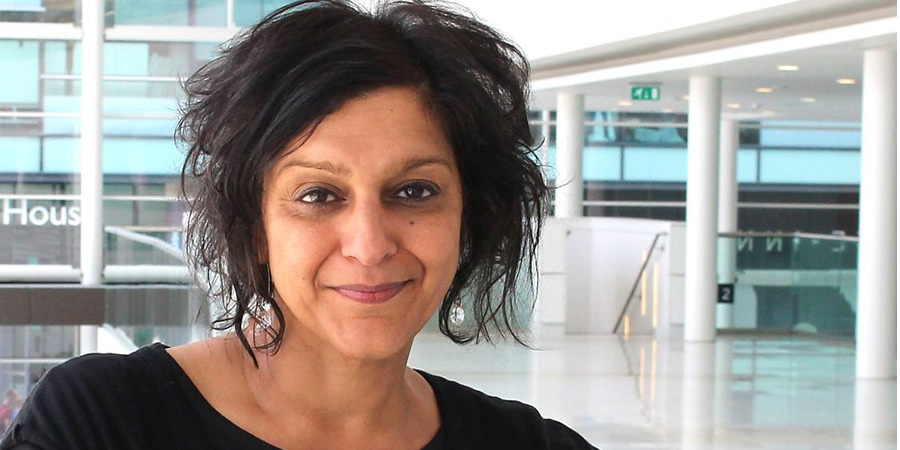 Elsewhere in the interview, the 59-year-old spoke of how stories by Asian writers have often been overlooked and how women are traditionally offered fewer acting roles when they hit middle-age. However, she now feels that "there has never been a better time to be an older woman in terms of the industry".
Recalling a conversation with her agent, Syal, whose recent appearances include a guest role in the ITV sitcom Kate & Koji and a spot on BBC Two's lockdown showcase Comedians: Home Alone, said: "She's been in the business a long time and she said, '20 years ago, if I had an actress over 50 I would have to say sorrowfully to her, you're probably not going to work for the next 10-15 years.
"'Wait till you get to granny stage and then there'll be a whole load of interesting granny or mad, batty old women that you can play.'
"There was this awful sort of fallow period where you weren't considered attractive enough to be the partner of anyone or interesting enough and you looked a bit too young to be someone's old gran. A sort of wasteland. And a time when a lot of women did give up acting. That has changed."
Syal, who describes her 1996 novel Anita And Me becoming a set text for English Literature GCSE as "probably the proudest moment in my career", was also in the cast of seminal black sketch show The Real McCoy, which was released for the first time on BBC iPlayer in July this year.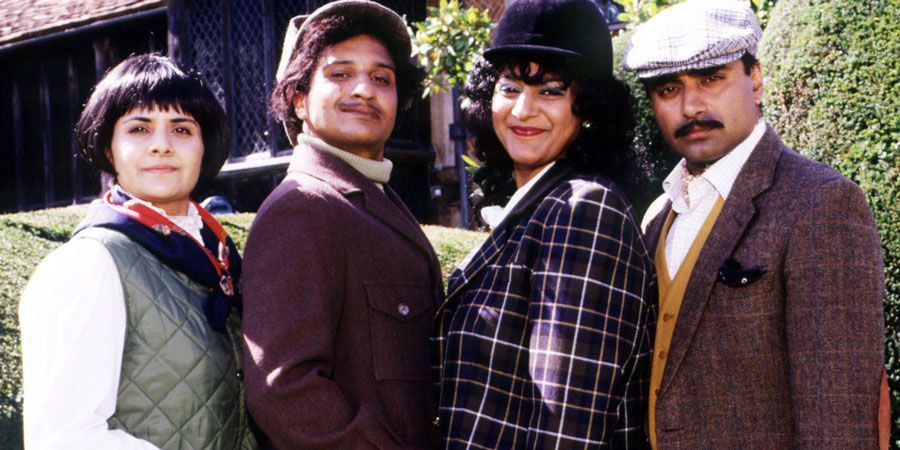 She has recently suggested that one of her other popular shows, Goodness Gracious Me, is also in line for a comeback, after talks with the rest of the principal talents behind the Asian sketch show.
"We'd all love to bring it back in some form, I think it's finding the right thing actually, when it's something people have fond memories of, and love so much and want to see again, which is amazing," she revealed on Good Morning Britain in May.
"I think you want to make sure you bring it back in the right way and in the best way you can, so there are talks going on. That's all I can say right now."
However, she cautioned that coronavirus may have disrupted their plans.
"Right now the talks might come to nothing because, as I say, we don't know what the new normal is the other side. There was certainly interest before all this happened, so when things start up again I'm sure the talks will start up again."
Created by Syal, Bhaskar and Anil Gupta, and starring Syal, Bhaskar, Kulvinder Ghir and Nina Wadia, Goodness Gracious Me ran for three series on Radio 4 between 1998 and 2001, before transferring to BBC Two for three series from 1998 to 2000, with subsequent reunion specials and celebratory documentaries.
"There's certainly appetite from the public and willingness from us, we just want to find the right thing," she added.
Further details on Radio 4's Granny Kumar chat show are expected to be revealed in due course.
Here is Syal's full interview with the UKPHA Book Club:
---
For updates, click the button below.
Share this page