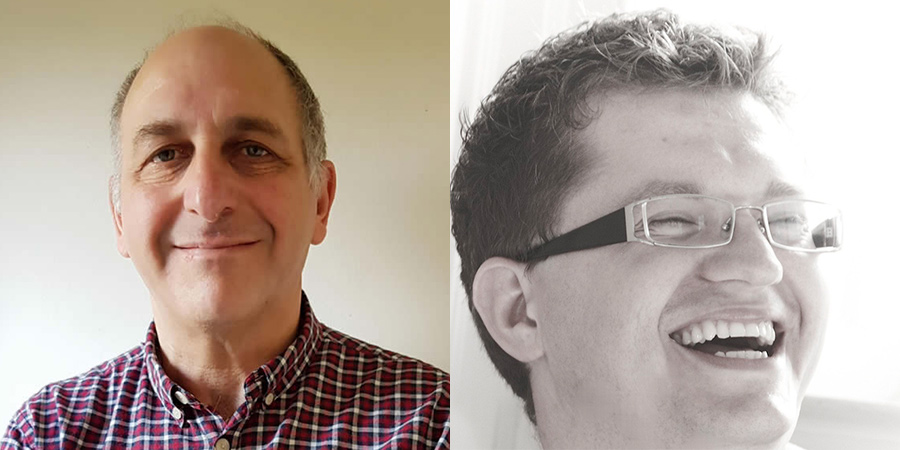 There are no currently available dates for this course. You can sign up for an email notification at the bottom.
"The course was excellent!!! – putting aside the credits on Breaking The News which was an unexpected bonus, I really learnt about crafting jokes and the routine of producing them" Joanne Cunningham
There are many ways to start making a living at comedy writing, but nothing gets you noticed faster than being able to write topical jokes.
Top writers including Simon Blackwell (Veep, Back, Private Life of David Copperfield), Mark Burton (Madagascar, Wallace & Gromit) and Georgia Pritchett (Succession, The Thick Of It) all began their careers this way.
Over the last couple of years a number of great opportunities have opened for new writers. Breaking The News, BBC Scotland's topical show that runs for 30 weeks a year is now open for material from writers with no previous credits.
And fabulous, multi-award winning The Skewer will be on Radio 4 for at least 15 weeks a year. Here's what producer, creator and all-round topical comedy genius Jon Holmes has to say: "Nothing has made me prouder than being able to bring new writers into comedy."
THIS COURSE IS DESIGNED TO HELP YOU ACHIEVE YOUR FIRST BROADCAST WRITING CREDITS.
Send them to us ahead of the deadline and we'll give you feedback about how to make them a better fit for the shows.
And we'll be there, week in week out, to make sure you keep coming back with more.
"Work ethic is something I've struggled with in the past. I was a massive procrastinator. Doing the course with you both taught me that the only way to get on is to just f**king do it and put the work in. Which sounds silly but by doing that, I got the most fun out of it too!" Duncan Ladkin
Be warned - it's a lot of work! But the credits are worth it. For Breaking The News, you'll want to have time available between Tuesday afternoon and Thursday morning. And The Skewer will eat into chunks of your weekend.
Dan Sweryt has become a regular contributor to both shows. When he first heard The Skewer he couldn't imagine he could write for it, but, he says "You can! Also it's multiple award-winning and who doesn't want to write for a multiple award-winning show?"
Dave Cohen has spent nearly four decades at the topical comedy coalface. He's written for Have I Got News For You, Spitting Image, News Quiz, Dead Ringers and co-created and wrote more than 50 episodes of 15 Minute Musical.
Eleanor Hayward took Dave and Dan's course in 2021. After scoring a string of credits herself, she's helping us bring new writers forward.
"It was absolutely brilliant in every way. I ended up with writing credits on two shows which was a huge confidence boost and gave my writing career a valuable breakthrough. Worth the money many times over. Plus they were super supportive and encouraging, and gave really useful expert feedback. Your gag writing will improve whatever level you're at. Fantastic and highly recommended." Alice Bright (credited on both shows)
You don't have to be a news nerd, but it helps. While that matters, the most important skills are learning how to get into THE ROUTINE and THE HABIT of writing topical. And how to REWRITE your jokes.
Interested? £99 inclusive. This is a small course so places are strictly limited.
We recommend you only try for ONE SHOW AT A TIME: Breaking The News OR The Skewer. Trying to write for both is possible but spreads your writing time too thin. If you're confident you have the time and energy to try both drop us a line funnyup02@gmail.com
"The course and feedback on gags has been brilliant" Uttom Chowdhury (credited on both shows)