Chapter 79

Stone Clearing With Richard Herring: Chapter 79
Chapter Seventy-Nine - Imagine All The People Clearing All the Ftones. It's 8am on 14th October 2020 and over 2 years since Richard started stone clearing (sept 2018) but not quite two years since he started these chapters (12th November 2018) and amazingly there are still a few stones left to clear. More medieval wisdom today, plus tales from the North of Adrian's wall of the backward tribe of Scotch stone clearers, plus a surprisingly spritely John Lennon joins the stone stasi. Plus the finging ringing tree, the ftone pole, the ditch that ftopped Brexit and cured Covid and your emails. Check out http://twitch.tv/rkherring and subscribe to save yourself from the curse of 2021.
Published: 14th October 2020. Length: 35 minutes. Size: 32.7mb
Next Stone Clearing episode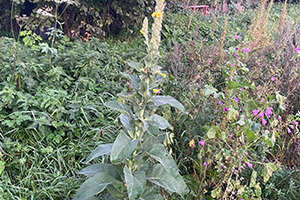 Date: 20th October 2020 Length: 29 mins Size: 18.6mb
Chapter 80 - Day of the Triffidf. It's 8.13am on 20th October 2020, the 20th month of 2020 (or it feels like that anyway). The conditions are damp but God...