Episode 46 - Eric Chappell (Part 1)

Sitcom Geeks: Episode 46 - Eric Chappell (Part 1)
The Great Rigsby, Pt 1. James in lively and fascinating conversation with the great Eric Chappell, creator of Rising Damp, Only When I Laugh, Duty Free and many more great ITV sitcom hits.
Published: 13th April 2017. Length: 43 minutes. Size: 79.5mb
Next Sitcom Geeks Episodes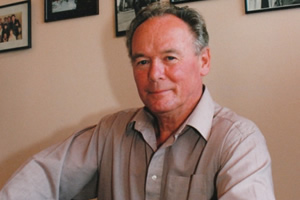 Date: 27th April 2017 Length: 50 mins Size: 68.4mb
Part two of James's fascinating interview with Eric Chappell: More great insights into Only When I Laugh, Home To Roost and more - and the answer to the question 'will...