Episode 48 - Paul Kerensa

Sitcom Geeks: Episode 48 - Paul Kerensa
Writer/comedian/broadcaster Paul Kerensa (Miranda, Not Going Out and yes, Top Gear) talks to James about writing, performing, podcasting... and luck.
Published: 11th May 2017. Length: 32 minutes. Size: 44.4mb
Next Sitcom Geeks Episodes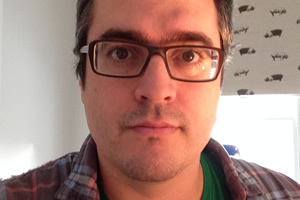 Date: 25th May 2017 Length: 40 mins Size: 54.9mb
Dave and James prevent Tom Edge from getting any useful work done by turning up to his house and asking him questions about how he created and wrote Scrotal Recall/Lovesick...