Episode 49 - Tom Edge

Sitcom Geeks: Episode 49 - Tom Edge
Dave and James prevent Tom Edge from getting any useful work done by turning up to his house and asking him questions about how he created and wrote Scrotal Recall/Lovesick and bunch of other things besides.
Published: 25th May 2017. Length: 40 minutes. Size: 54.9mb
Next Sitcom Geeks Episodes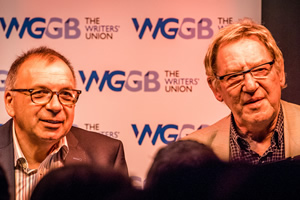 Date: 8th June 2017 Length: 48 mins Size: 66mb
A special event organised by the Writers' Guild to discuss the future of sitcom, with legendary sitcom writers Marks and Gran and BBC Radio Comedy Executive Julia McKenzie. Hosted by...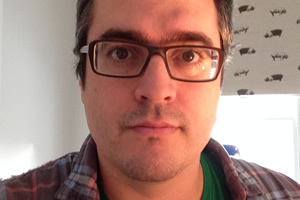 Date: 22nd June 2017 Length: 47 mins Size: 65.2mb
Fascinating discussion with Lovesick writer Tom Edge, who chats with Dave and James about finding the best producers for your work (can be done), working for free (shouldn't be done)...