Edinburgh 2019 - Flo & Joan & John Kearns

Edinburgh 2019 - Flo & Joan & John Kearns
Edinburgh #21 - Nine Minutes. Rich has just hit the 200 average crowd he coveted and worked out just how much his landlord has made from each ticket sold and there's an end of term atmosphere as he meets Flo and Joan and John Kearns. With Flo and Joan the talk revolves around time travelling gang bangs, Bros's Cheddar antics, double act rivalry and memories of Tring. With John, Richard is skittish from lack of sleep and counting down the time, but still manages to find out whether a plastic cup can substitute for false teeth and how the speaker of the House of Commons takes a shit. Plus a revival of a plan to quell sex offenders. Thanks to the crew at the New Town Theatre and to Liam for coming to so many shows and messing up his cue.
Download episode
(right click, select save link)
Published: 25th August 2019. Length: 63 minutes.
Next RHLSTP episodes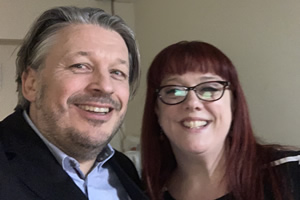 Date: 28th August 2019 Length: 0 mins Size: mb
RHLSTP #222: The Voice of Burnt Tits. Richard is wearing his wedding suit, but has forgotten about the secret curse that it possesses that might destroy his esteemed standing in...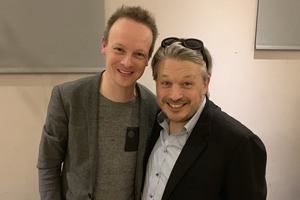 Date: 4th September 2019 Length: 64 mins Size: mb
RHLSTP #223: Second. Back at the Old Market in Hove for a second (separate) week and Richard has more disappointing reviews of local tourist attractions, plus news of a life-changing...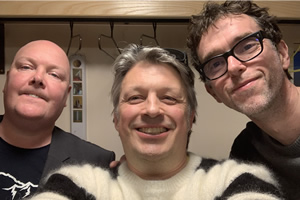 Date: 11th September 2019 Length: 60 mins Size: mb
RHLSTP #224: Emmerdale Farm. There's a weird giddy atmosphere in the room at the Leeds City Varieties, but you'll have to try and use the clues in this podcast to...