RHLSTP 222 - Angela Barnes

RHLSTP 222 - Angela Barnes
RHLSTP #222: The Voice of Burnt Tits. Richard is wearing his wedding suit, but has forgotten about the secret curse that it possesses that might destroy his esteemed standing in society, but the added jeopardy might help those with erotic expectations from their entertainment. We're at the Old Market in Hove and the guest is nuclear-bunker obsessed Angela Barnes. They discuss whether we are all just characters in a video game played by an increasingly bored teenager, the secret dangers of hot water bottles, the pranks played on Angela by her swinging father and how Richard could be sued by the people of Brighton for lip damage, why comedians can't meditate and a Valentine's Day gesture to rival a Ferrero Rocher pyramid. Plus Angela's excellent work on the Home Safe Collective.
Download episode
(right click, select save link)
Published: 28th August 2019. Length: 0 minutes.
Video
Next RHLSTP episodes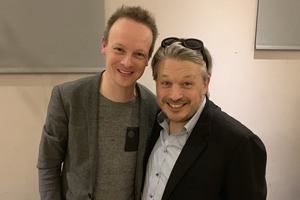 Date: 4th September 2019 Length: 64 mins Size: mb
RHLSTP #223: Second. Back at the Old Market in Hove for a second (separate) week and Richard has more disappointing reviews of local tourist attractions, plus news of a life-changing...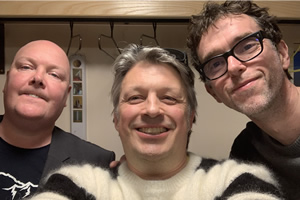 Date: 11th September 2019 Length: 60 mins Size: mb
RHLSTP #224: Emmerdale Farm. There's a weird giddy atmosphere in the room at the Leeds City Varieties, but you'll have to try and use the clues in this podcast to...