RHLSTP 160 - Reginald D Hunter

Richard Herring's Leicester Square Theatre Podcast: RHLSTP 160 - Reginald D Hunter
RHLSTP #160: Reginald D Hunter - An Order of Travelling Monks. Richard is overly proud of himself for having created a new book of Emergency Questions, but luckily there is someone on hand who will give them short shrift, it's the comedian with the soul of a poet, Reginald D Hunter. He discusses the one thing that is better than a shrek when it comes to improving existing franchises; how Reg did and didn't break his leg; how comedic genius can be passed on via the bladder; the ultimate victory of sibling rivalry; the slow realisation of the truth about OJ Simpson; how vanity is the greatest destroyer of men; being the fourth funniest person in your family; and many more surprising revelations regarding relativity. Richard worries about ageing and death, but Reginald does not. It's a revelatory chat with a comedian who possibly unwittingly inspired this whole podcast series. You will dream of loving someone as much as Rich loves Reg.
Get your Christmas Emergency Questions book and your regular Emergency Questions book at gofasterstripe.com. Check out Richard's tour dates at richardherring.com/gigs
Published: 4th January 2018. Length: 57 minutes. Size: 78.3mb
Video
Next RHLSTP Episodes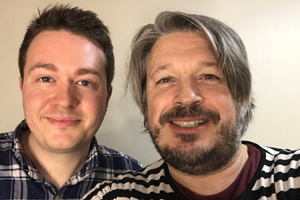 Date: 10th January 2018 Length: 69 mins Size: 94.7mb
RHLSTP #161: Johann Hari - Cannibal Chicken. The question of ham hands versus suncream armpits has gone international and been introduced to a new generation in the most charming of...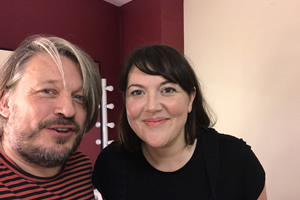 Date: 17th January 2018 Length: 69 mins Size: 95.1mb
RHLSTP #162: Katy Wix - Burned Bunting. Richard hits comedy gold and finds the person with the perfect job to riff about for as long as an hour if he...
Richard Herring's Leicester Square Theatre Podcast - All Episodes