RHLSTP 151 - Ellie Taylor

Richard Herring's Leicester Square Theatre Podcast: RHLSTP 151 - Ellie Taylor
RHLSTP #151: Ellie Taylor - Catching Clouds. RHLSTP is back and the sky has changed colour and the first of the gang has died, so Richard is a bit unsettled and sad. But on we plough until our own inevitable deaths. The guest today previously worked for Isis, it's Ellie Taylor, who claims to have grown up in Brentwood, but she doesn't know much about it or trampolining. Like you'd expect. They talk about the faces you pull when you're modelling for Matalan, being apparated in a box, the great Josh paedo postman betrayal, why cats are better than babies, having a heart made of diamonds, and much too much about genitals, but then some stuff about the cute things kids say to make up for the rudeness. Richard is so tired that his brain either says everything he is thinking or can't formulate basic words (so no real change there), but luckily Ellie is eloquent as he bumbles around the questions of body image and perceived attractiveness. Plus he gets to ask questions from the brand new EQ app!
See all of Ellie's tour dates. Buy the Emergency Questions book.
Download the FREE Emergency Questions app for Apple devices, Android and Alexa
Published: 25th October 2017. Length: 74 minutes. Size: 114mb
Video
Next RHLSTP Episodes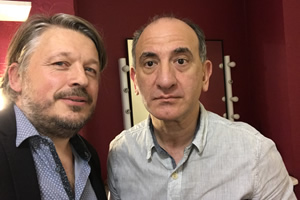 Date: 1st November 2017 Length: 71 mins Size: 97.4mb
RHLSTP #152: Armando Iannucci - Deeply Dippy. Richard is surprisingly appalled by what a sex robot inventor is planning for his sex robot and reeling from the brutal combo of...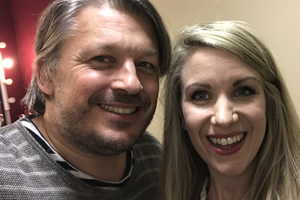 Date: 8th November 2017 Length: 72 mins Size: 98.7mb
RHLSTP #153: Rachel Parris - Oh Jesus I Have Promised. Rich is confused and amazed by horses and apparently alone in being troubled by the lyrics to the new Stereophonics...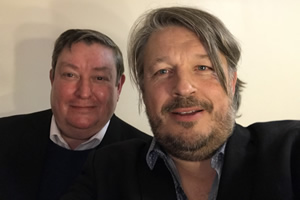 Date: 16th November 2017 Length: 63 mins Size: 87.1mb
RHLSTP #154: John Moloney - Why Hast Thou Forsaken Me? Richard freewheels about the poor quality of the suit he has had to wear as his nice ones no longer...
Richard Herring's Leicester Square Theatre Podcast - All Episodes