RHLSTP 152 - Armando Iannucci

Richard Herring's Leicester Square Theatre Podcast: RHLSTP 152 - Armando Iannucci
RHLSTP #152: Armando Iannucci - Deeply Dippy. Richard is surprisingly appalled by what a sex robot inventor is planning for his sex robot and reeling from the brutal combo of no sleep and attending a funeral, but life goes on and it's laughter all the way (until the end when it gets a bit bleak) with left-wing Stalin apologist Armando Iannucci. Armando reveals a surprising friendship with a 1990s pop group and the dark underside of Michael Palin before trying to ascertain who is worst: Weinstein, Stalin or James Corden. Rich gets busted about his behaviour at the Death Of Stalin premiere and there's lots of chat about this excellent film and how being a director has changed Iannucci into a megalomaniac. Plus find out what happened when Armando started to learn the piano in his 40s and his near death experiences on holiday and how he has once again managed to copy all of Richard's ideas and pass them off as his own.
Here's the places you can see The Death Of Stalin
Check out Richard's upcoming gigs and Buy the Emergency Questions book
Download the FREE Emergency Questions app: Apple, Android and Alexa
Published: 1st November 2017. Length: 71 minutes. Size: 97.4mb
Video
Next RHLSTP Episodes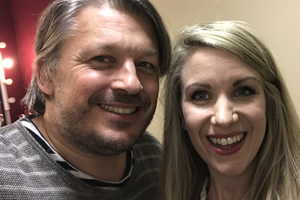 Date: 8th November 2017 Length: 72 mins Size: 98.7mb
RHLSTP #153: Rachel Parris - Oh Jesus I Have Promised. Rich is confused and amazed by horses and apparently alone in being troubled by the lyrics to the new Stereophonics...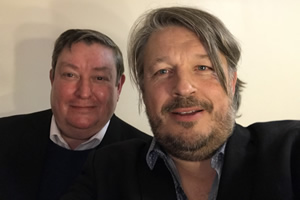 Date: 16th November 2017 Length: 63 mins Size: 87.1mb
RHLSTP #154: John Moloney - Why Hast Thou Forsaken Me? Richard freewheels about the poor quality of the suit he has had to wear as his nice ones no longer...
Richard Herring's Leicester Square Theatre Podcast - All Episodes