Episode 369 - Catherine Bohart

The Comedian's Comedian Podcast with Stuart Goldsmith: Episode 369 - Catherine Bohart
Scintillating comic, podcaster, and co-host of Gigless, one of the online success stories of the last year, Catherine Bohart knows herself inside out and has a powerful mental toolkit for comedy. We dig into her past life as a former university debate superstar, and find out how it helped her stand-up as well her understanding of herself as a queer person; we also discover how her comedy helps disrupt her OCD, both in terms of lifestyle and in giving permission to express shame. We also consider why income can be a useful metric for success, and why she won't wear jeans...
Download episode
(right click, select save link)
Published: 9th April 2021. Length: 69 minutes.
Next ComComPod episode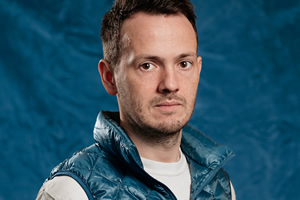 Date: 7th May 2021 Length: 81 mins
Is Stuart Laws an absurdist rambler who froths up a load of increasingly hilarious nonsense whilst honking in a gilet? Or is he an astute and quite private man who...
The Comedian's Comedian Podcast with Stuart Goldsmith - All Episodes