Episode 374 - Piff The Magic Dragon (John Van Der Put)

The Comedian's Comedian Podcast with Stuart Goldsmith: Episode 374 - Piff The Magic Dragon (John Van Der Put)
How did a grumpy table magician find a way to turn "being pathetic" into 400 shows a year in his own theatre in Las Vegas? Only Piff The Magic Dragon knows! We'll discover how a shop-bought dragon costume flicked the switch from sackable corporate table guy, to deadpan bulletproof performer and self-styled "loser of America's Got Talent". Along the way we'll find out why the perfect show will never happen, and why a fear of failure turns most magicians into "hack copycats"...
Download episode
(right click, select save link)
Published: 11th June 2021. Length: 86 minutes.
Next ComComPod episode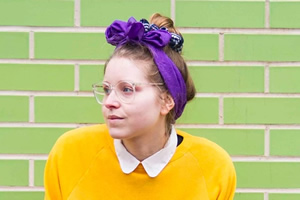 Date: 18th June 2021 Length: 77 mins
"A drill-sergeant not a perfectionist", Jessie Cave enjoys simultaneous careers as an actress, comic, artist, and performance artist, all of which marry an extraordinary pragmatism with an attitude of artistic...
The Comedian's Comedian Podcast with Stuart Goldsmith - All Episodes