Episode 367 - Sooz Kempner

The Comedian's Comedian Podcast with Stuart Goldsmith: Episode 367 - Sooz Kempner
"Come for the musical theatre, stay for the trauma!" That was the manifesto of the "Asda Kate Bush" Sooz Kempner, on her debut hour, an extraordinary verbatim performance of the real email her father sent to her mother, that led to divorce. We talk about upbringing as the only girl that didn't do ballet, and how that inspired her self-belief; learn to how wind up Flag Twitter and bat away Reply Guys; and discover how she maintains her armour via creative success...
Download episode
(right click, select save link)
Published: 26th March 2021. Length: 89 minutes.
Next ComComPod episodes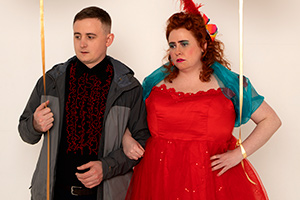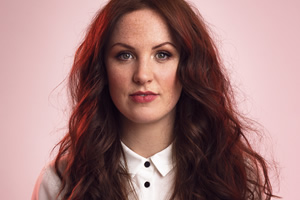 Date: 9th April 2021 Length: 69 mins
Scintillating comic, podcaster, and co-host of Gigless, one of the online success stories of the last year, Catherine Bohart knows herself inside out and has a powerful mental toolkit for...
The Comedian's Comedian Podcast with Stuart Goldsmith - All Episodes