Episode 368 - The Delightful Sausage

The Comedian's Comedian Podcast with Stuart Goldsmith: Episode 368 - The Delightful Sausage
Gloriously disgusting double-act The Delightful Sausage is comprised of jointly and severally brilliant Amy Gledhill and Chris Cantrill, for whom every line is a rug-pull, every image a rat being sick. We talk about world-building, and the bible that holds the secret geography and population of "Icklewick"; how they aim for mainstream success in other fields to allow the Sausage to keep leaning into the surreal; and the whole greasy business of creating a coherent brand...
Download episode
(right click, select save link)
Published: 2nd April 2021. Length: 75 minutes.
Next ComComPod episode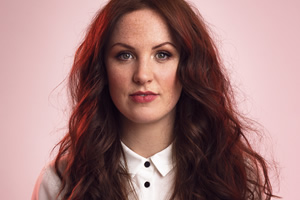 Date: 9th April 2021 Length: 69 mins
Scintillating comic, podcaster, and co-host of Gigless, one of the online success stories of the last year, Catherine Bohart knows herself inside out and has a powerful mental toolkit for...
The Comedian's Comedian Podcast with Stuart Goldsmith - All Episodes