Nick Helm has appeared in the following 3 podcasts published by British Comedy Guide: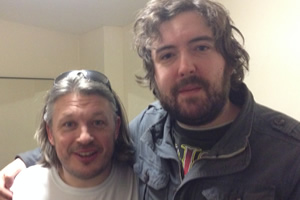 16th May 2014. 87 minutes
RHLSTP #45: Nick Helm - Przepraszam. Richard harangues the willing fools on the first row as usual, though it's a man on the second row who will inadvertently make the...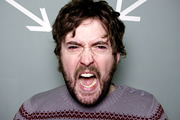 20th February 2014. 75 minutes
Nick Helm grunts and sweats his way through a hilarious hurricane of jokes, songs, poetry and swearing, all the while undergoing a total emotional breakdown on stage. In this podcast,...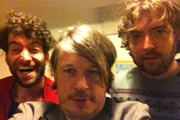 8th August 2011. 63 minutes
Rich is considering getting run over by a bus to give him a show for next year's Fringe, after Tim Vine has rejected him as a gag writer and he's...