Lynn Ruth Miller RIP
Stand-up Lynn Ruth Miller dies aged 87
Lynn Ruth Miller has died at the age of 87
The comic was one of the world's oldest working stand-up comedians
She had been diagnosed with cancer in July, and recording of a Radio 4 special was postponed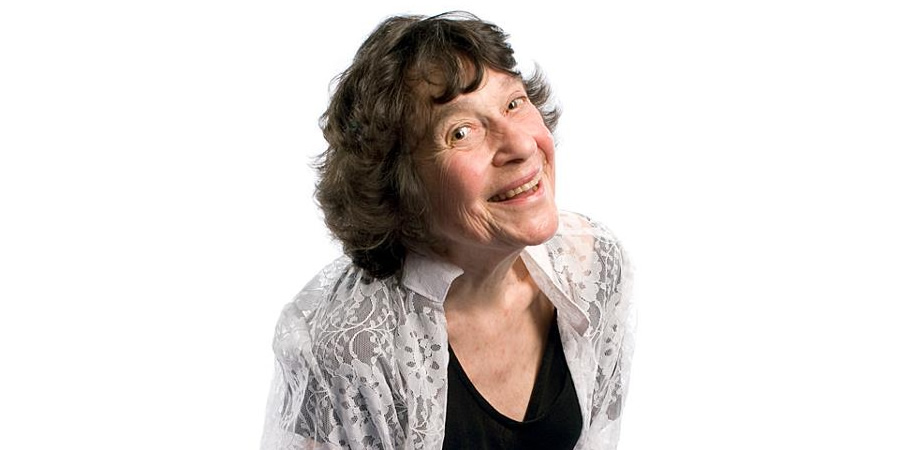 Stand-up comedian Lynn Ruth Miller has died.
Aged 87, the UK-based American laid claim to being the oldest working stand-up comedian on either side of the Atlantic.
Miller had been due to record a stand-up special for BBC Radio 4 on 2nd July, with the working title Not Dead Yet. She would have been the oldest person to record a special for the station, but suffered a "mild" heart attack shortly before recording, leading to its postponement.
The show was to detail her working life and previous careers as a writer, tutor, newspaper columnist, theatre usher and a saleswoman before turning to stand-up, but medical checks following her heart attack found an inoperable oesophageal cancer.
A statement shared by her close friend, Sarah-Louise Young, reads: "Our beloved Lynn Ruth passed away yesterday afternoon at St Joseph's Hospice in London. She spent the last few weeks of her life there being wonderfully cared for, enjoying the garden and making new friends.
"Whilst in the hospice she was only allowed six visitors and I know it pained her to have to turn people away. Her phone was never silent and she was busy making plans to gig, sing, write, paint, laugh, tell stories, drink Pinot Grigio, buy a puppy and travel the world right up to the end.
"One of her final requests was that her friends didn't know she was dying. She wanted to leave this world in privacy and with dignity. She knew that she was loved but she was tired and ready to go. She didn't want a funeral and although she asked for her body to be left to science, in the end that was not possible. She will be cremated instead as per her instructions.
"There will be a private memorial for close friends for which she made specific plans."
Young added: "We will also be holding a public celebration on what would've been her 88th birthday in her honour. It will take place in the West End with the ticket proceeds going to charity. This will be live-streamed so all her international friends and family can attend.
"The world is a richer, more beautiful, mischievous and loving place because of Lynn Ruth. Her legacy lives on in each and every one of us whose life she touched."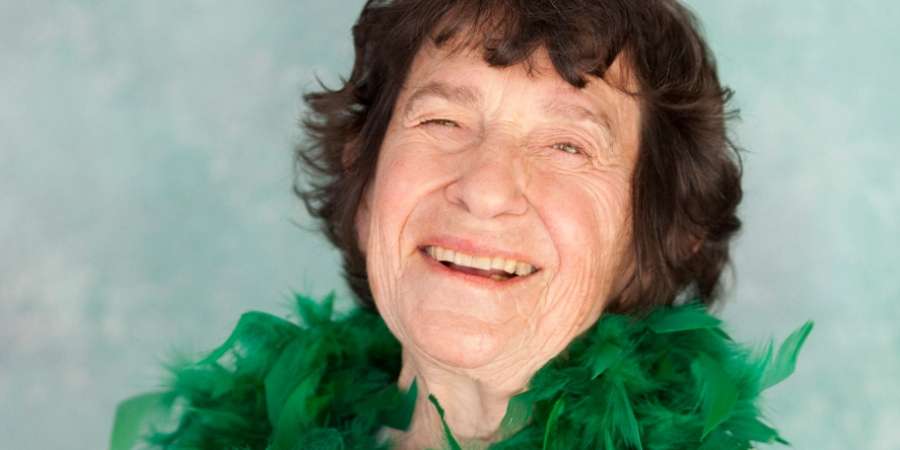 Born in Toledo, Ohio in 1933, Lynn Ruth Miller did not begin her comedy career until she was 70, first performing in San Francisco after taking a stand-up comedy course in 2003. She later settled in London and performed across the UK, was a regular at the Edinburgh Fringe, and would go on to perform in cities across the globe. In February 2020, Miller released her autobiography, The Last Laugh, detailing her comedy career.
She was also a vocal critic of ageism in the comedy industry. In an interview with British Comedy Guide in July 2020 she said: "The comedy industry is very ageist and that prejudice (because that is what it is) is silent. I am ignored rather than confronted with rejection. No matter how well I do with an audience (and audiences are never ageist at all. They just want to laugh and be entertained) I am never elevated to a headline position in London, except in the very small clubs."
Among those who have paid tribute to Miller are Benjamin Bello (President Obonjo), who wrote on Facebook: "A sad loss to the comedy industry and her family, you inspired me Lynn."
Matt Green wrote on Twitter: "Even though I knew she was quite old now and suffering from health problems I somehow always expected to see her at another gig soon, being hilarious and outrageous and just loving life. She will be hugely missed."
Mark Watson, referring to other recent deaths in the comedy industry such as those of Sean Lock and Phil Jerrod, posted on Twitter: "Goodbye to Lynn Ruth Miller. You were quite something. And can we have no more deaths in the comedy fraternity for a bit please?"
Kate Copstick commented: "Oh Lynn. Now we two old bitches will never get to talk all that shit we had planned. Wherever you are, give 'em hell. X"
Here is a clip of Miller performing on the sixth series of Britain's Got Talent, aired in 2014:
---
Share this page