Ellie Taylor on Gagging Order
Ellie Taylor to host new comedy pilot Gagging Order
Ellie Taylor is to host Gagging Order, a new TV pilot
The format sees comedians making jokes "about the most controversial headlines from the last 7 days"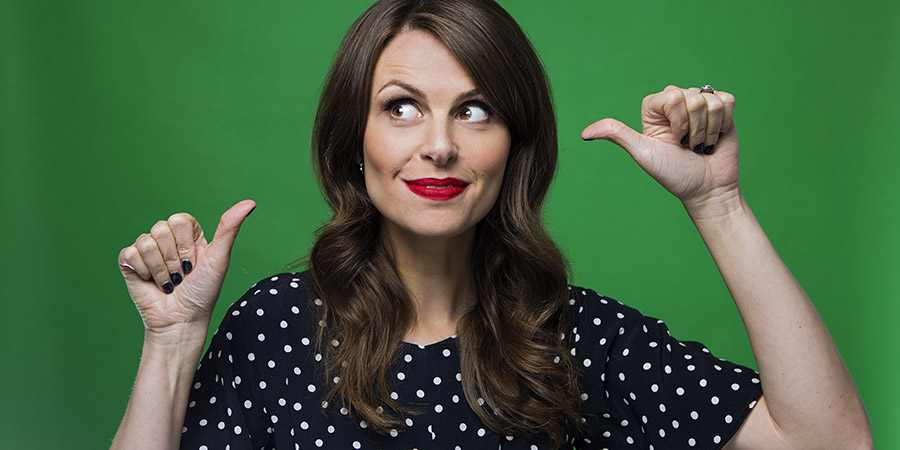 Stand-up comedian Ellie Taylor is to host a TV pilot in which comedians must deliver jokes about controversial news stories.
Gagging Order "challenges a line-up of top comedians to make jokes about the most controversial headlines from the last 7 days".
Producers say: "During the course of the show, the comedians will be eliminated one by one until the last comic standing is declared the winner."
A non-broadcast pilot will be recorded at the Rich Mix venue in Shoreditch on Wednesday 13th February. Free tickets
Further details about the show will be revealed if it is picked up for broadcast.
Taylor, who recently appeared on Live At The Apollo and Netflix showcase Comedians Of The World, appeared early on in her comedy career on the ITV reality show Show Me The Funny.
Amongst other projects, she now acts as one of the two news anchors on The Mash Report. Clips from the satirical BBC show continue to be shared virally across the globe, even though the programme is not currently on air. A segment in which Taylor's character reports on women being fed up of being judged was shared by Madonna last month:
See tweet
---
For updates, click the button below.
Share this page