Keith Barron RIP
Duty Free star Keith Barron dies
Actor Keith Barron has died aged 83
His best known comedy role was as David Pearce in hit 1980s sitcom Duty Free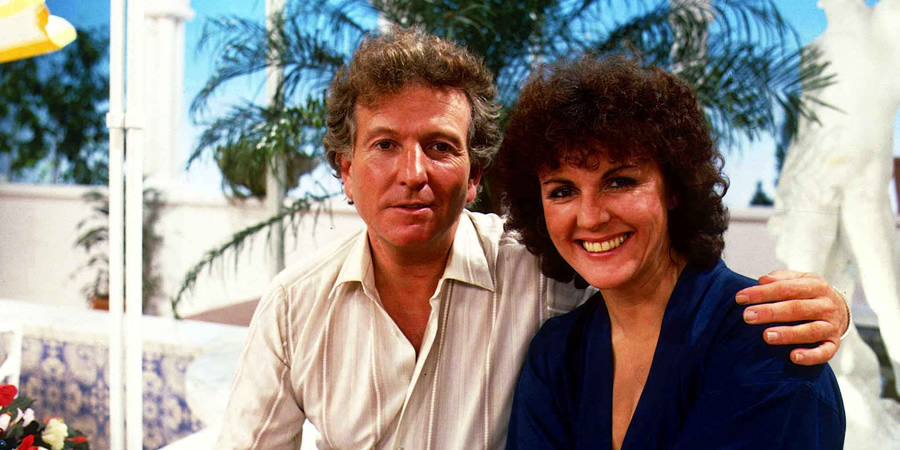 Keith Barron, who starred in the ITV sitcom Duty Free, has died aged 83.
The South Yorkshire-born actor passed away after a short illness.
Barron rose to fame as Detective Sergeant Swift in Granada's 1960s police drama The Odd Man, before taking on a number of roles, including starring in three series of Duty Free.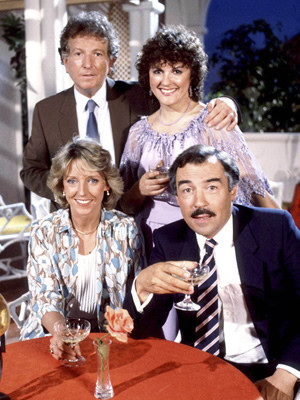 The holiday comedy ran between 1984 and 1986, following two British couples holidaying at the same Spanish hotel in Marbella. At its height, the comedy was one of the most watched shows on television, with millions of viewers tuning in each week.
Barron starred as David Pearce in the show alongside Gwen Taylor (playing wife Amy), Joanna Van Gyseghem (Linda Cochran) and Neil Stacy (Robert Cochran). A number of the plotlines focuses on David attempting to conceal his affair with Linda from Amy and Robert.
Recalling that role, Barron recently guest starred as the Deputy Mayor in Benidorm, ITV's latest sitcom set in Spain. His other comedy cameos in recent years include My Family, Being Eileen, Stella and Watson & Oliver.
Meanwhile, the actor also took the titular role in period comedy Haggard, by Duty Free writer Eric Chappell, and played a tyrannical TV executive in John Antrobus and Ray Galton's late 1980s sitcom Room At The Bottom.
The last comedy role he filmed was playing a toy shop owner in the 2017 Not Going Out Christmas special, which will be shown on TV this December.
In a statement, his agent confirmed: "We are so sad to announce that the wonderful Keith Barron has died aged 83 after a short illness. He was a fabulous actor as well as an absolutely tip-top friend and client. We shall miss him, his kindness and his sense of humour immensely."
Speaking about his work, his agent says: "He had a long and varied career which included The Nigel Barton Plays by Dennis Potter of which he was immensely proud, a Hollywood film The Land That Time Forgot, the television series Take Me Home, written by Tony Marchant and three series of Duty Free, the Yorkshire Television classic sitcom written by Eric Chappell in which he played David Pearce."
He is survived by his wife Mary, to whom he was married for 58 years, and his son, Jamie, also an actor.
---
Share this page